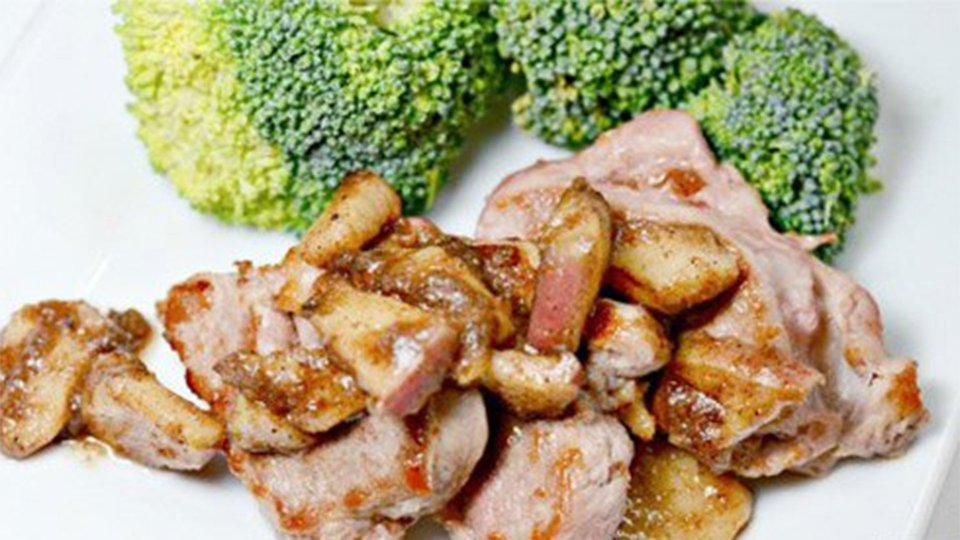 Sometimes your tastes buds crave sweet and savory satisfaction at the same time. With this delicious twist on pork tenderloin, you can satisfy that urge! Pair this dish with a side of steamed broccoli and you can enjoy a low-carb, high-protein meal.
Ingredients
1 lb pork tenderloin
2 apples
2 tbsp sweet Spreads Cinnamon Roll Coconut Butter (Coconutter)
½ whole onion, sliced
salt and pepper to taste
Directions
Cook pork tenderloin in the oven or on the grill.
In a medium nonstick pan, add onion and apple.
Sauté until tender.
Mix Sweet Spreads CocoNutter with apples and onions.
Serve pork tenderloin topped with cinnamon apple mixture.