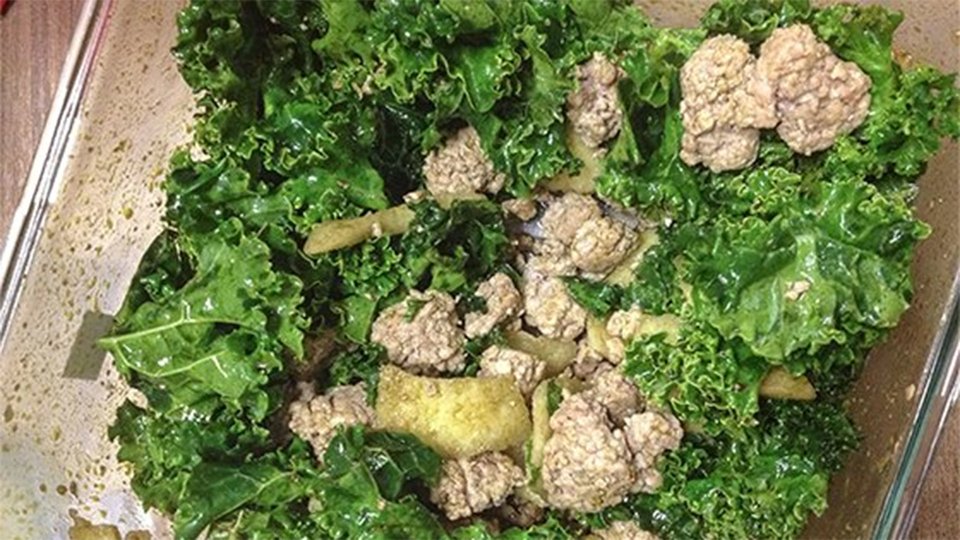 IFBB Bikini pro Nicole Moneer eats clean all year so she never has to diet hard before a show. Try this easy, delicious, and nutritious meal!
Ingredients
6 oz ground pork, antibiotic- and hormone-free
1 cup 1" pieces, loosely packed kale
1 pear, sliced
1 tsp pumpkin seed oil
1 tsp balsamic vinegar
1 pinch himalayan rock salt
Directions
Tear up kale in a big bowl. Skin and chop pear.
Mix kale with oil and vinegar in a big bowl and shake.
Let sit for an hour or more. The kale won't get soggy, I promise!
Brown pork in a skillet, about 10-12 minutes.
Top kale with fresh pork.