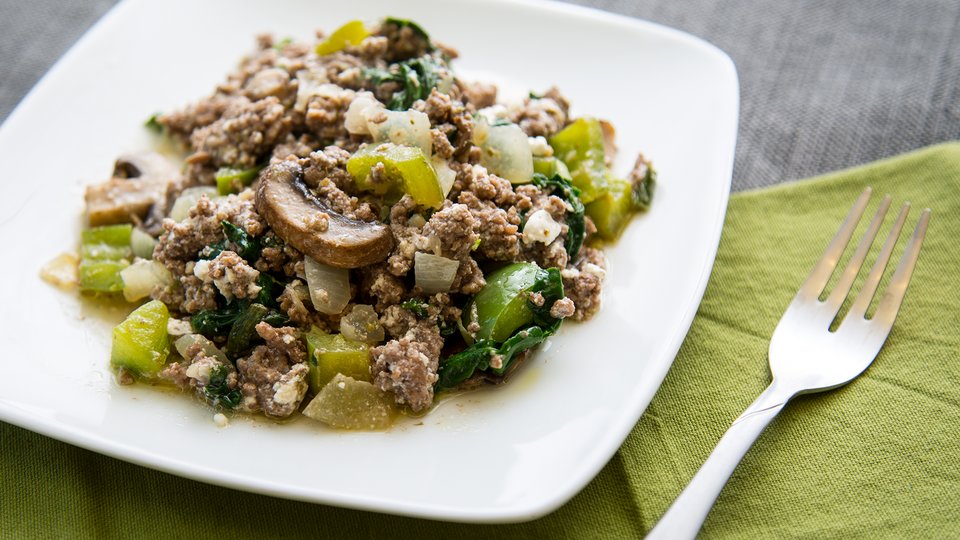 A super strong popeye-style dish.
Ingredients
1½ tsp olive oil
½ cup onion, finely chopped
½ clove garlic, minced
1 whole green onion, chopped
½ small green bell pepper
½ lb lean ground beef
16 oz mushrooms, sliced
1 cup spinach
½ cup (8 fl oz) non-fat vanilla yogurt
3 tbsp fat-free cottage cheese
1 fl oz water
1½ tsp, leaves oregano
Directions
Heat olive oil in skillet. Sauté onion, garlic, green onion, and green pepper until tender.
Add ground beef, and cook until just browned.
Add mushrooms and spinach. When spinach is limp, add remaining ingredients. Heat through and serve.