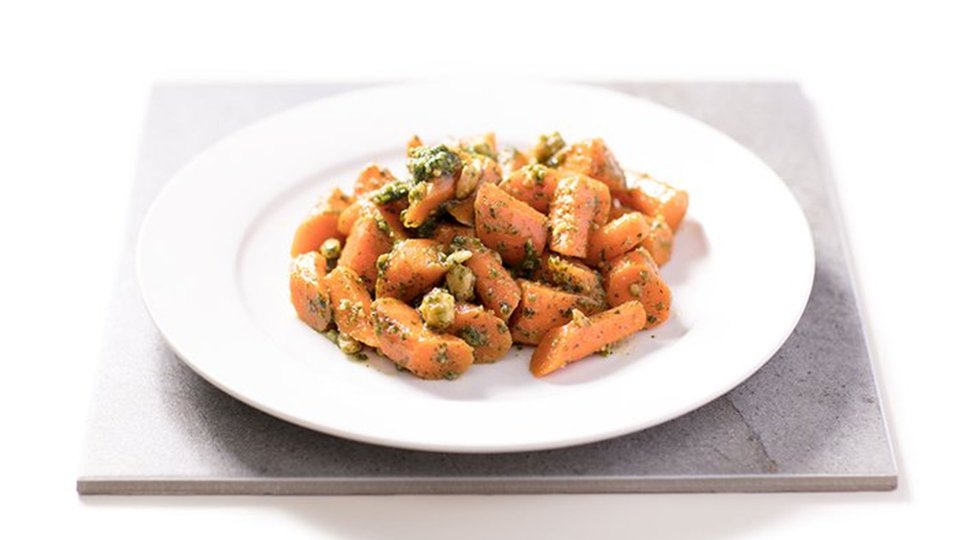 Colorful carrots are the stars of this pesto dish! When creating the pesto, feel free to make it your own. If you don't have marcona almonds on hand, add any kind of nut you'd like. Don't worry if your nuts aren't completely blended. The added crunch over the tender carrots makes for a perfect pairing.
Ingredients
2 carrots
1 tbsp almonds
1 oz cilantro
1 tbsp grapeseed oil
salt and pepper to taste
Directions
Peel fresh carrots and cut them into bite-sized pieces.
Blanch in boiling, salted water for about two minutes. Refresh in cold water.
Add marcona almonds, cilantro, grape seed oil, salt, and pepper to a blender. Blend.
Mix dressing into carrots.