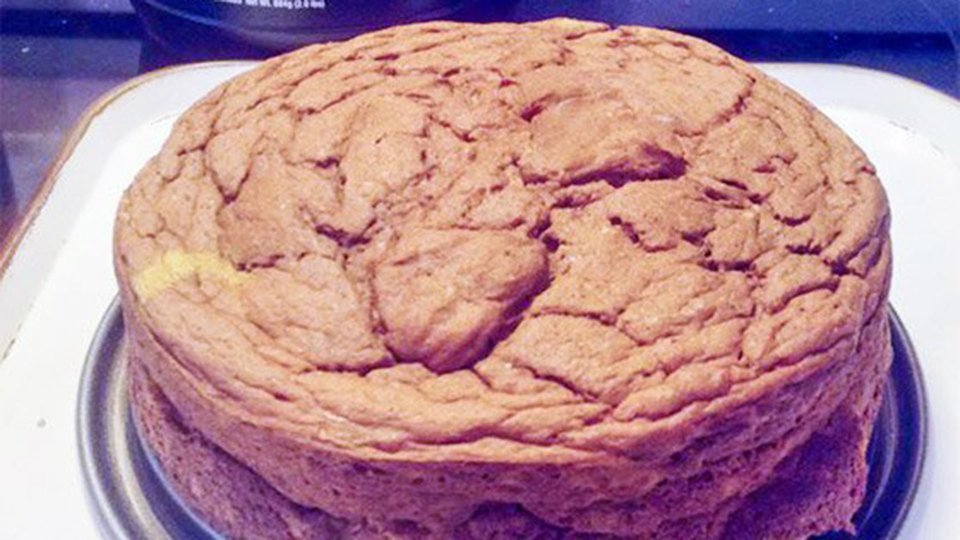 You don't need a roaring campfire to get down with the goodness of marshmallows. Keep warm inside while nestling up to their fluffy goodness with this protein pie recipe. Fair warning: The added combination of peanut butter and pumpkin will be enough to make your taste buds go wild.
Ingredients
2 scoop cellucor COR-Performance, Peanut Butter Marshmallow
½ tsp cinnamon
1¼ tsp baking soda
1 tsp splenda
1 dash sea salt
1 serving 3.5 oz shelf stable puddings, vanilla, ready-to-eat, fat free
1 can pumpkin, canned
1 whole egg
2 large egg whites
50 g nonfat plain Greek yogurt
¼ oz almond milk
¼ tsp vanilla extract
Directions
Preheat oven to 350 degrees F.
Combine all dry ingredients in a mixing bowl: whey, pudding mix, Splenda, cinnamon, baking powder, and sea salt.
Add in wet ingredients: egg, egg whites, Greek yogurt, almond milk, vanilla, and canned pumpkin.
Spray an 8-inch springform or Pyrex pan with cooking spray. Transfer mixture into pan.
Cook in oven at 350 degrees F for 30 minutes and then at 300 degrees F for 20 minutes.
Insert a toothpick. When it comes out clean, the pie is ready.
Allow to cool for 30-45 minutes.
Set in fridge to settle for at least 3-4 hours. Enjoy!