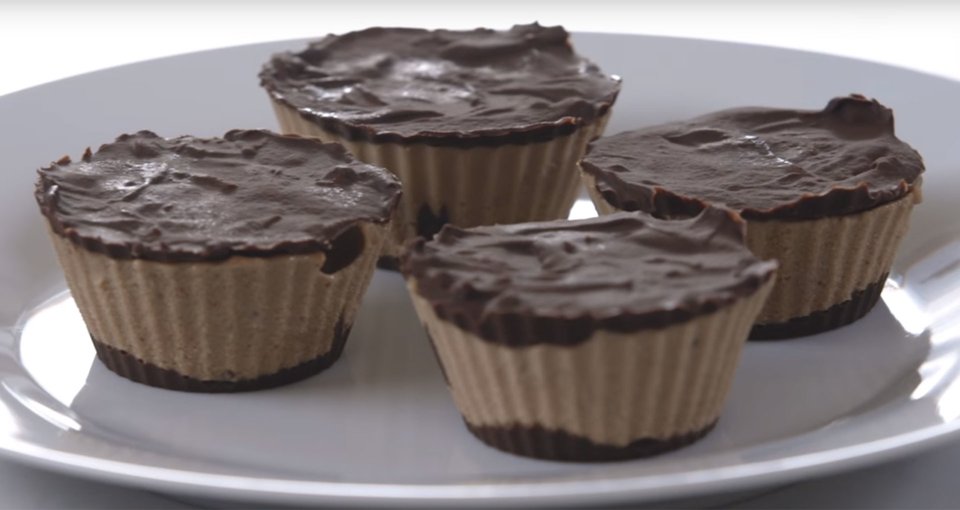 Move over, Reese's. These peanut butter cups are a great, guilt-free way to satisfy your sweet tooth. They're a healthy version of one of my favorite chocolate treats.
Ingredients
1 banana
3 tbsp natural peanut butter
1 serving (2 scoops) NLA For Her: Her Whey, Vanilla Cupcake
½ cup cashew milk
⅓ cup baking chips
Directions
Add a frozen banana, peanut butter, peanut butter powder, cashew milk, and protein powder into your food processor.
Blend to an even consistency.
Set filling aside and melt chocolate chips in the microwave in 15-second intervals. Continue to microwave until chocolate chips are completely melted.
Once chocolate is melted, place a thin layer at the bottom of each silicone cupcake mold.
Fill cupcake mold nearly to the top with peanut butter filling.
Top with more chocolate.
Allow peanut butter cups to set in the freezer for an hour.