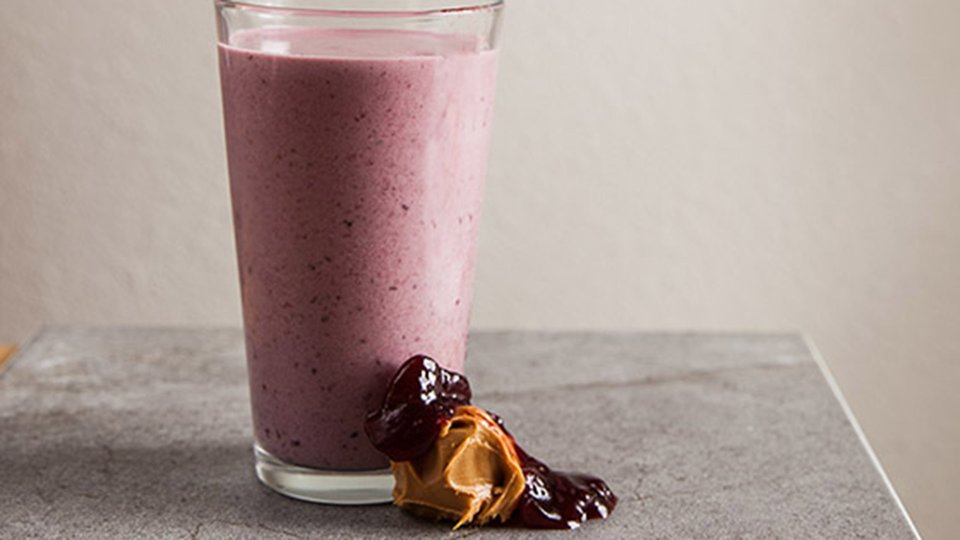 Peanut butter and jelly isn't just for brown-bag school lunches anymore. Turn your childhood favorite into a muscle-building shake with this recipe!
Ingredients
1 scoop(s) unflavored whey protein powder
2 cup water
¼ cup unsweetened almond milk
1 small (6" to 6-7/8" long) banana
½ cup mixed berries
1 tbsp smooth peanut butter
Directions
Blend and enjoy!