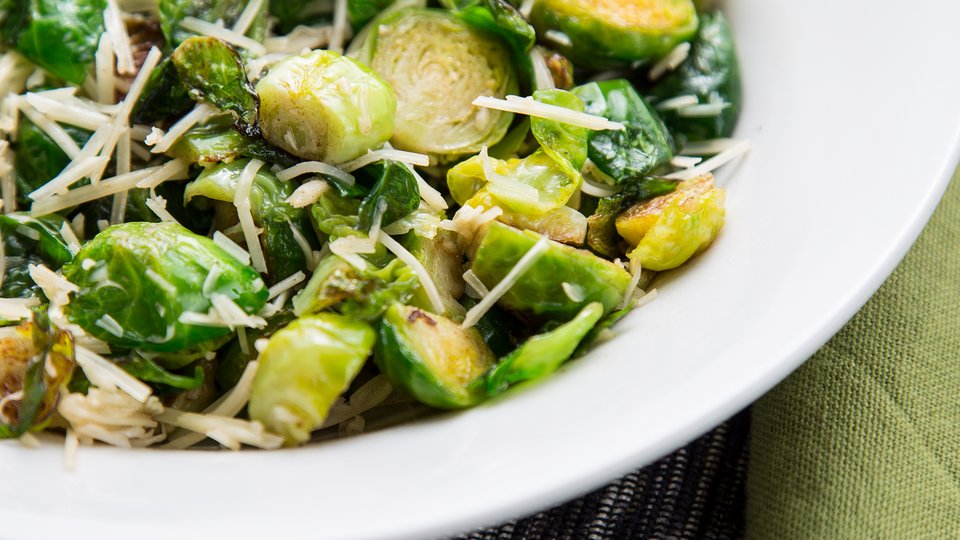 This cheesy dish is a real crowd pleaser—and one of the easiest ways to serve Brussels sprouts. Because it calls for both butter and cheese, it's the perfect dish to accompany a protein source when you're following a low-carb, high-fat diet plan.
Ingredients
4 cup brussels sprouts
2 tbsp butter, without salt
4 tbsp low-fat parmesan cheese
salt and pepper to taste
Directions
Melt butter in a pan.
Add Brussels sprouts and cook on low-medium heat for 15-20 minutes or until soft.
Add salt and pepper.
Remove from pan and sprinkle with Parmesan cheese.
Toss and serve.