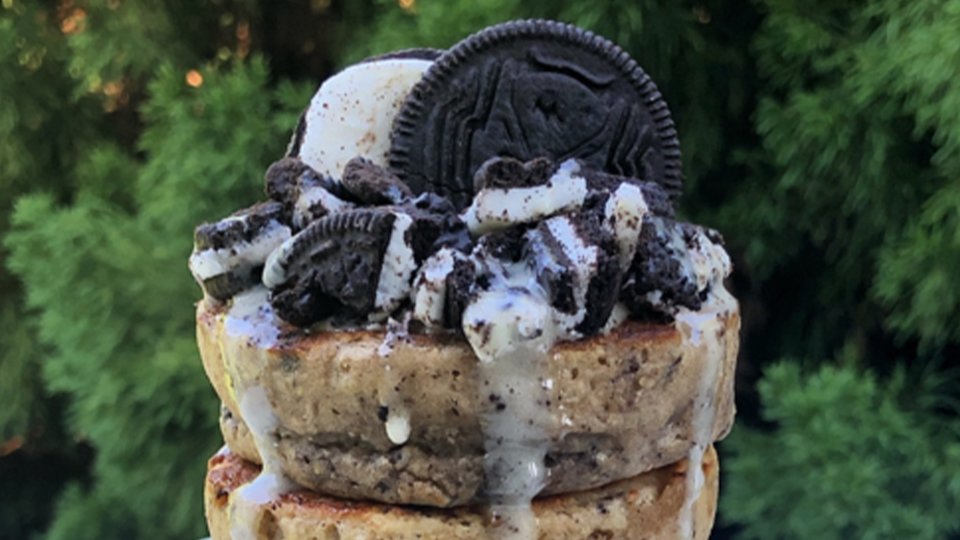 Get your breakfast gains with these delicious influencer-inspired pancakes to help you start your day in the best possible way.
Directions
Preheat a griddle to 375 degrees F or a large pan on medium heat.
Mix 1 cup of pancake mix with a half scoop of XTEND PRO Vanilla Ice Cream protein powder in a bowl. Blend or whisk in 1/3 cup almond milk. Add more milk, if needed, to reach the desired consistency. Once the batter comes together, let it stand for a couple of minutes. Do not overmix.
Pour the batter on the preheated grill, 1/4 cup at a time. Try not to spread the batter too thin, as you want to keep the pancakes fluffy. Flip the pancakes after the batter stops forming bubbles and the bottom side is golden brown. Cook until the other side is golden brown.
To make the ice cream sauce, pour the remaining half scoop of protein powder into a small bowl, add a small amount of almond milk (not too much), and mix to a thick consistency.
Stack the pancakes and top with crumbled Oreos and vanilla ice cream sauce, as desired. Enjoy!