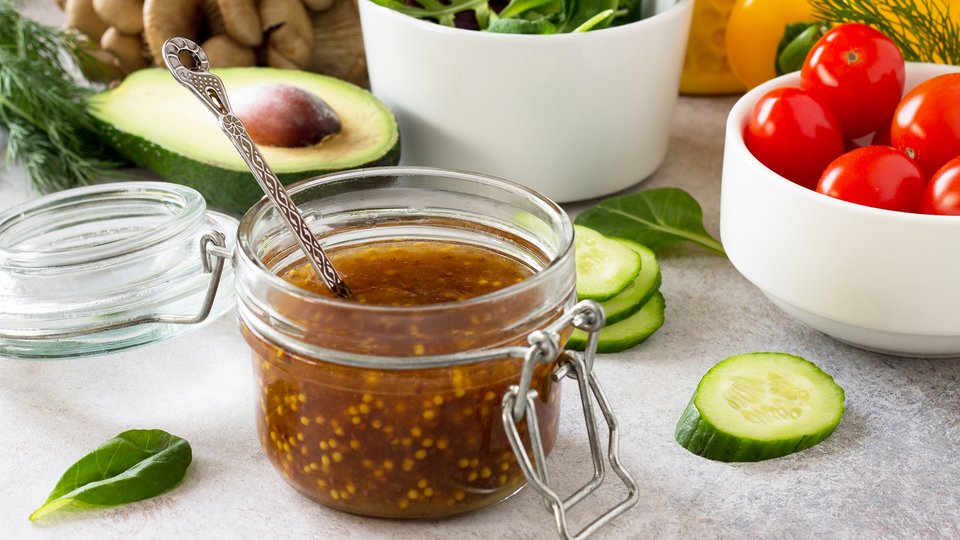 Whether on a spoon or in your morning coffee or smoothie, liquid omega-3s are sure to go down smoothly. They can even be added to savory treats like this simple salad dressing.
Ingredients
6 tbsp extra virgin olive oil
2 tbsp liquid omegas
¼ cup balsamic vinegar
2 tbsp red wine vinegar
1 tbsp dijon mustard
2 clove garlic, minced
salt and pepper to taste
Directions
In a small bowl, whisk the ingredients together.
Enjoy atop your favorite salad!