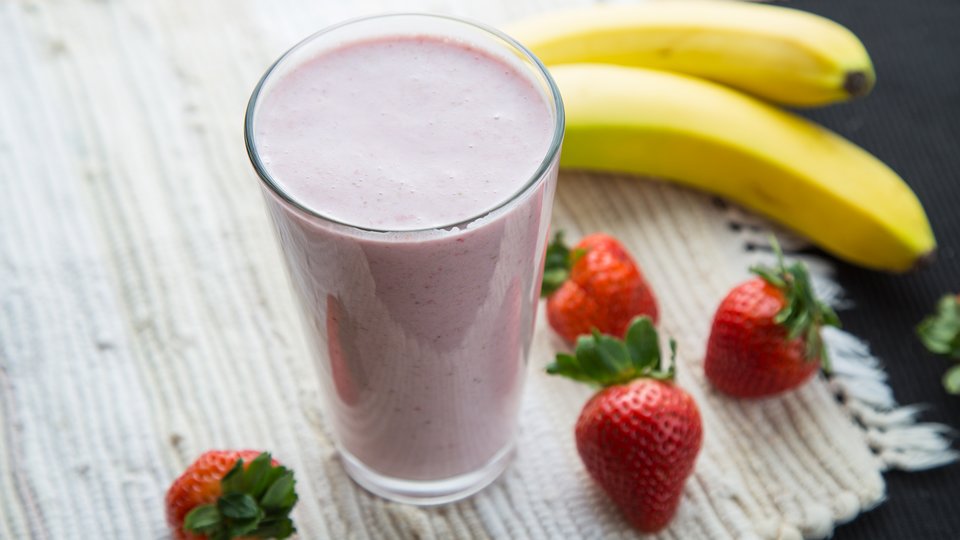 When you need to gain a pound in a pinch, look no further than this fruity combination of calories. This creamy and sweet concoction will satisfy any sweet tooth and deliver everything you need on your quest to keep the scale moving up.
Ingredients
16 fl oz milk, fat-free
4 oz heavy whipping cream
1 scoop banana or vanilla protein powder
1 cup raw oats
1 cup, mashed banana
1 cup strawberries
Directions
Combine all ingredients in the order listed into a blender. Blend on high until desired consistency is achieved.
Pour into glass and drink it down!