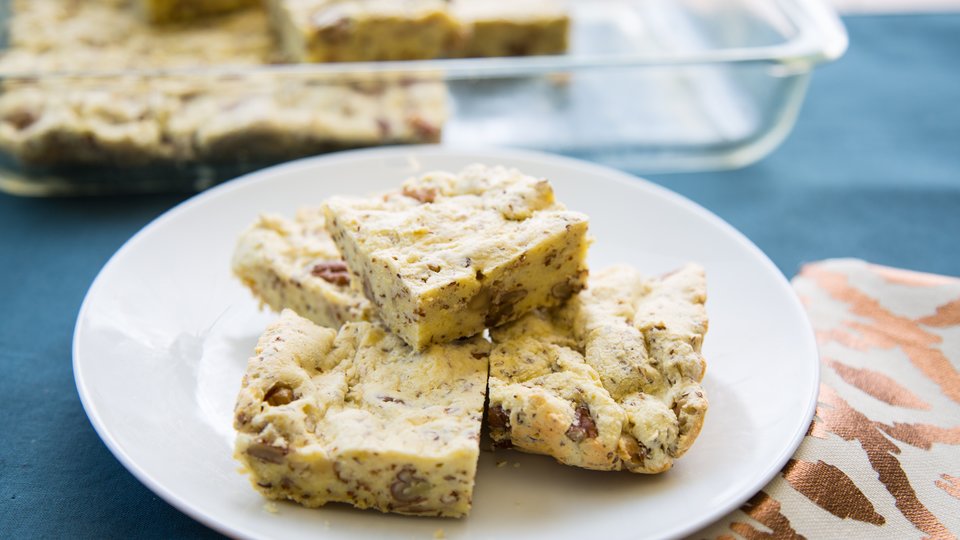 Thank you to the nutrition's section "Favorite Recipe" and the Keto section's "Keto Recipe's" threads for their helpful suggestions.
Ingredients
½ cup pecans
6 tbsp walnut, pieces
⅓ cup ground flaxseed
⅓ cup coconut butter
6 whole egg
1 pinch salt
⅓ cup sugar-free maple syrup
6 scoop(s) vanilla protein powder
Directions
Put on an PAM-ed baking tray and flatten.
Bake for 15-20 minutes at 175 Celcius.