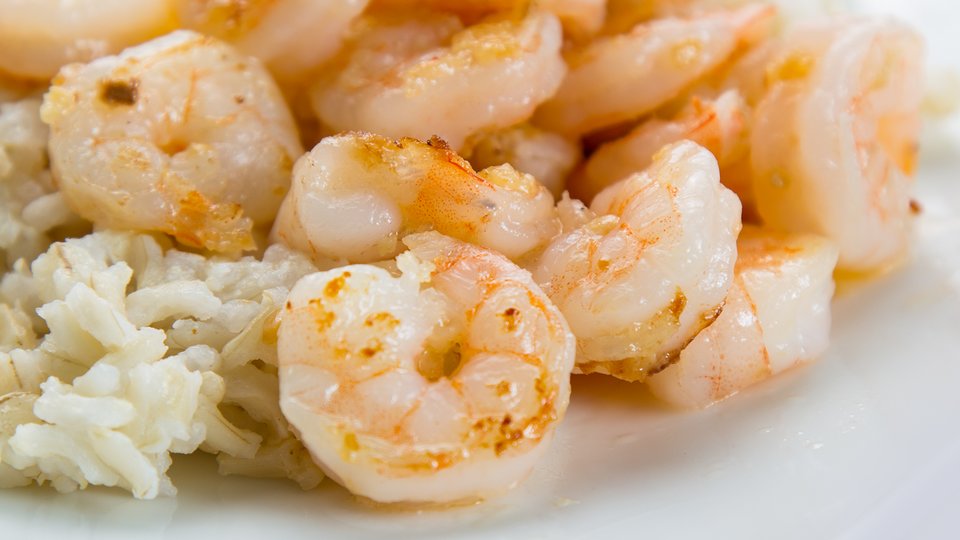 Shrimp is one of the best protein sources you can include in your diet for fat loss; it's low in calories and nearly fat-free. Couple that with brown rice and you have a perfect post-workout meal to support speedy recovery.
Ingredients
1 lb small shrimp, peeled and deveined
2 tbsp sesame seed oil
1 tsp crushed red pepper flakes
¼ tsp paprika
1 diced red bell pepper
1 yellow pepper, cut into strips
¼ cup cilantro
½ whole lemon, cut into wedges
1 salt to taste
Directions
Heat the olive oil in a skillet over medium heat.
Add half the garlic, half the sesame seed oil, and all of the peppers. Sauté until almost tender.
Add the remaining oil and garlic, then add the shrimp. Sprinkle in the remaining spices. Sauté for 2 minutes or until shrimp are thoroughly heated.
Drizzle lemon juice on top and serve on a bed of rice.