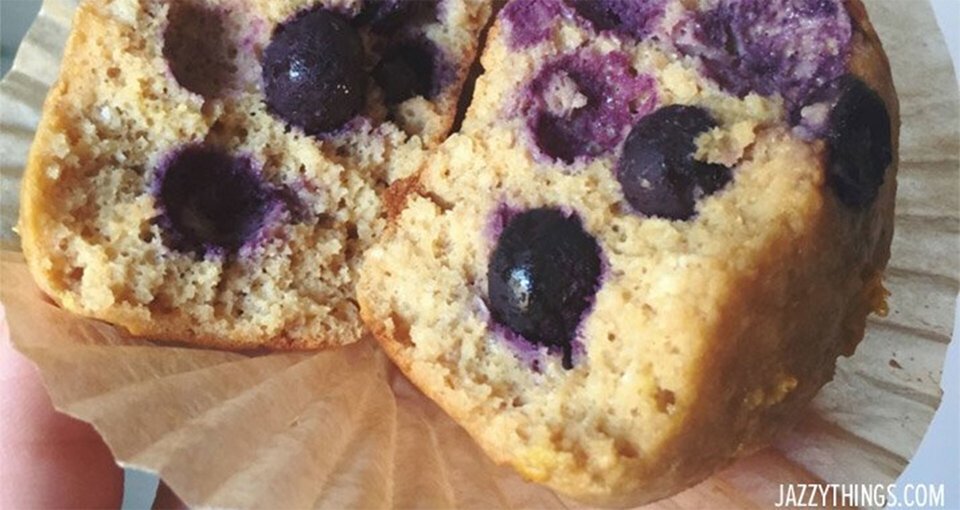 Who doesn't love the taste of freshly-baked blueberry muffins in the morning? Almond flour keeps this variation soft and surprisingly low-carb, while a healthy dose of lemon juice adds a little unexpected brightness. The fruity flavors and the delicious protein punch will make this a breakfast staple.
Ingredients
1 cup almond flour
2 serving (2 scoops) NLA For Her: Her Whey, Vanilla Cupcake
⅓ cup coconut sugar
1 tsp baking powder
2 egg
2 tbsp extra virgin coconut oil
¼ cup lemon juice
¼ cup almond milk
½ cup blueberries
2 tbsp lemon zest
Directions
Combine all ingredients, folding in blueberries last.
Pour batter into muffin cups.
Bake at 350 degrees F for 25 minutes.