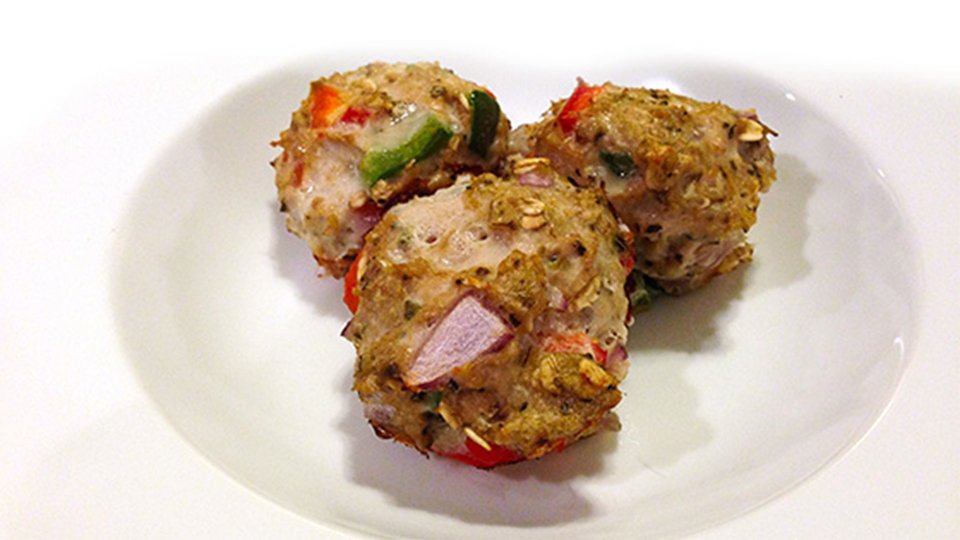 Bring some delicious Italian flavor into your clean diet with these meatballs. The oregano and basil provide extra flair and the ground chicken will definitely help you make and maintain those lean gains. If you want a complete meal, serve with some steamed vegetables.
Ingredients
2½ lb ground chicken breast
3 egg whites
1 cup raw oats
1 green pepper, chopped
1 red bell pepper, chopped
1 red onion, diced
1 tbsp garlic, minced
1 tbsp onion flakes
1 tbsp, ground basil, dried
1 tbsp, ground oregano
salt and pepper to taste
Directions
Preheat oven to 375 degrees F.
Using your hands, combine all ingredients together in a large bowl.
Form about 12 meatballs from the chicken mixture.
Spray a muffin tin with non-stick spray.
Place a meatball in each muffin cup.
Bake for about 35 minutes, or until golden brown.