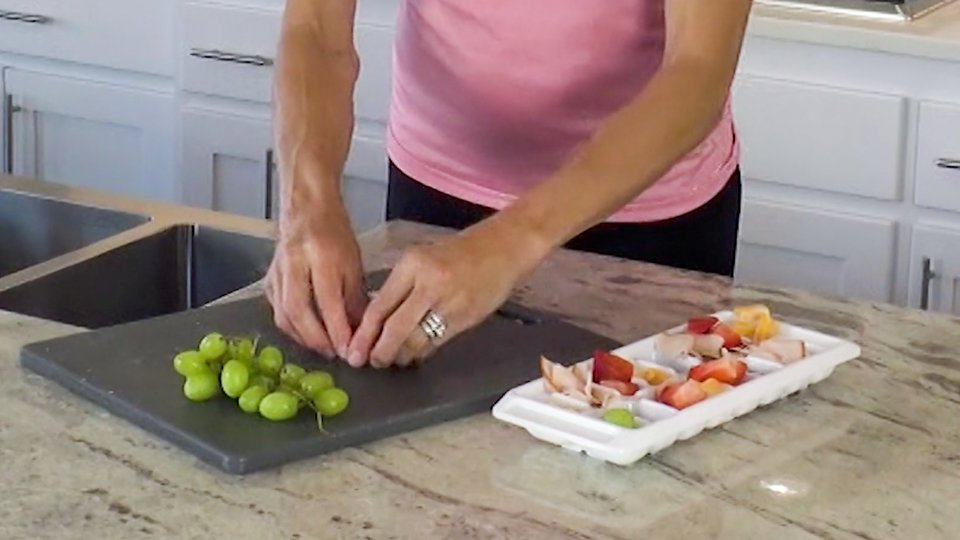 Looking for a way to get your kids excited about healthy snacks? Get some ice cube trays at the dollar store and give them this delicious lineup!
Ingredients
1 cup grapes
¼ cup, diced low-fat cheddar cheese
2 oz turkey breast, white meat
2 whole strawberries
¼ cup whole kernels almonds
Directions
Arrange all ingredients in individual compartments of the ice cube tray. Serve to your kids, or enjoy it yourself!