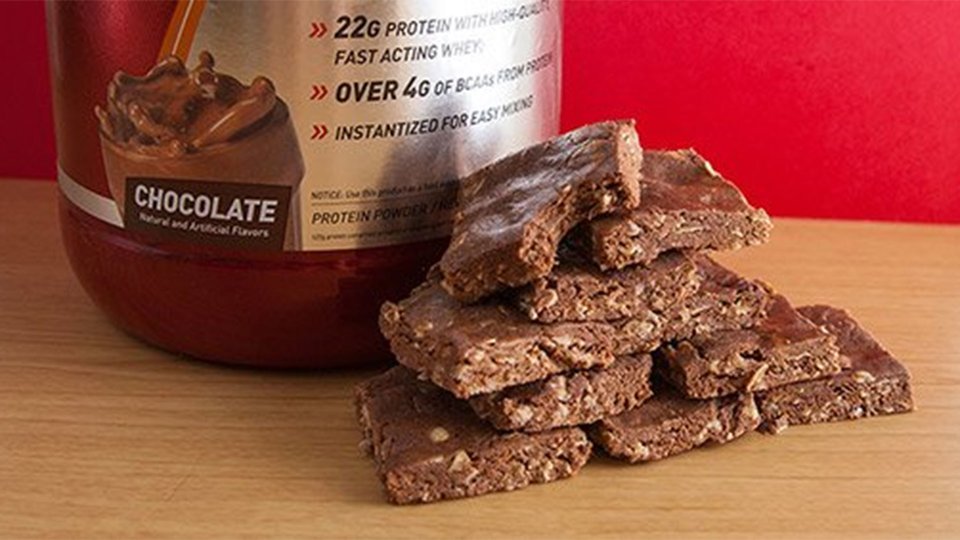 Store-bought protein bars can be full of sugar and other ingredients only food scientists could understand. Matt Weik has an easy homemade protein bar recipe for the times sweet cravings strike. These bars just take a little peanut butter, honey, spice, and something nice.
Ingredients
1 cup natural peanut butter
8 tbsp honey
1¼ cup mET-Rx Ultra-Myosyn Whey, Chocolate
1 cup quick oats
Directions
Mix the natural peanut butter and honey in a bowl, then microwave on high for 80 seconds.
Mix the rest of the ingredients into a bowl. Spread into a 9x13 pan and let stand for about 20 minutes.
Cut into 10 even pieces, wrap separately, and store in refrigerator.
Optional ingredients: raisins or nuts.