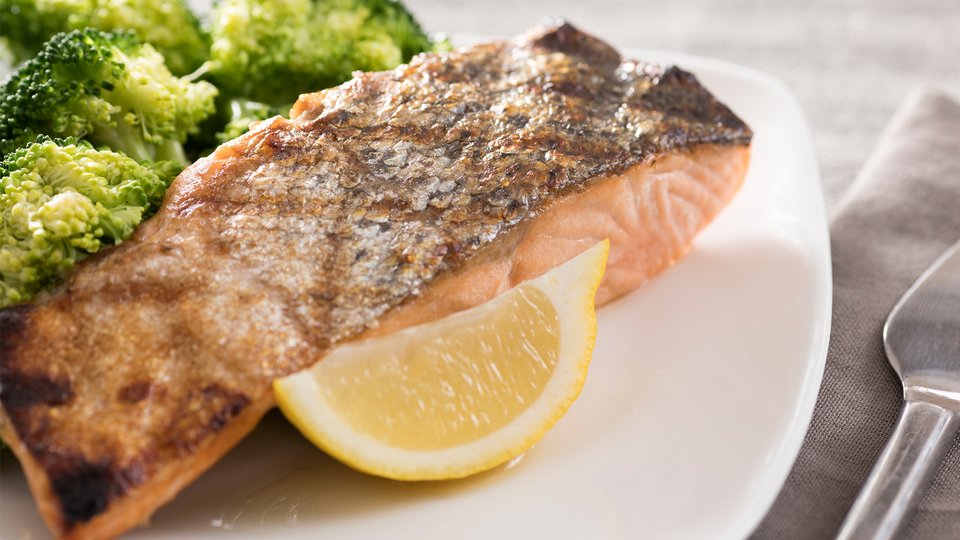 Only have a few minutes? Here's dinner. Add your favorite seasonings, get the grill hot, and get a blast of protein and veggies!
Ingredients
5 oz salmon fillet
1 cup broccoli
1 tbsp olive oil
1 tsp table salt
Directions
Gently brush the salmon filet with olive oil, and sprinkle with salt.
Cut broccoli into small florets. Steam the broccoli for about 3 minutes, just until bright green.
On a hot grill, place the salmon skin side down. Let it cook about 3-4 minutes. When you try to flip the salmon, don't force it if it sticks. The skin will release when it is ready.
Flip the salmon and cook another 3 minutes, or longer if you like your fish well done.