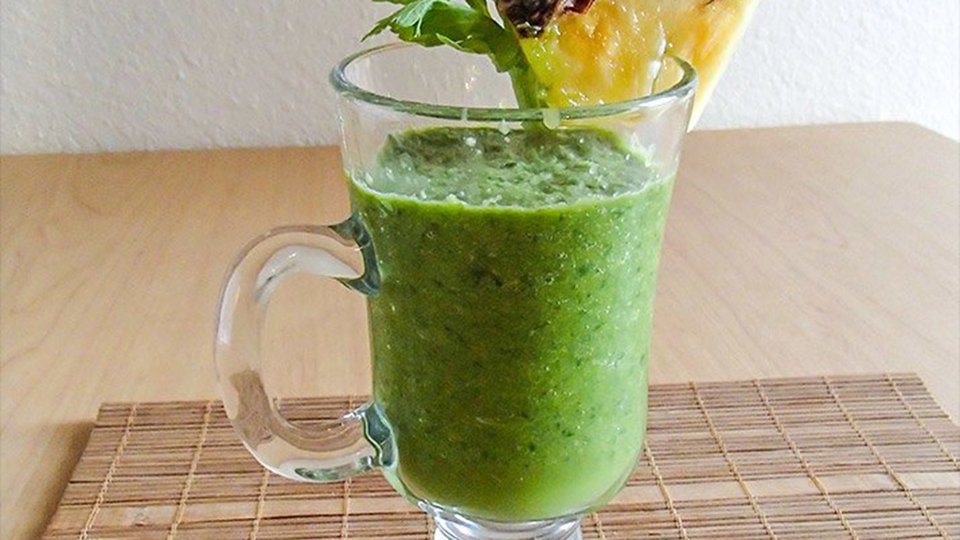 Go green! Start the day right with this veggie-powered that packs a solid protein punch.
Ingredients
3 stalk, small stalk celery, finely diced
1 cup 1" pieces, loosely packed kale
1 cup spinach
1 slice (4-2/3" dia x 3/4" thick) pineapple
1 tbsp coconut oil
1 scoop(s) vanilla whey protein powder
Directions
Blend and enjoy!