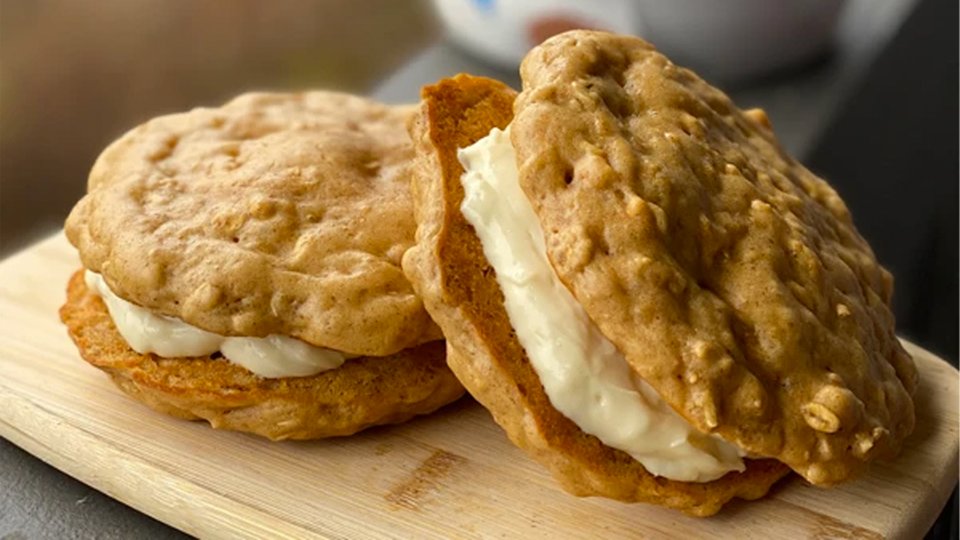 Craving an iced oatmeal cookie but trying to keep your carbs and sugars low? Treat yourself the healthier way with one of these homemade giant protein oatmeal cream pies!
Cookies Ingredients
½ cup old-fashioned oats
¼ cup whole-wheat flour
½ tsp baking powder
¼ tsp cinnamon
1 egg whites
1 whole egg
1 tbsp brown sugar
¼ cup nonfat plain Greek yogurt
3 tbsp natural peanut butter
Protein Filling Ingredients
Directions
In a large bowl, whisk together the oats, flour, baking powder, and cinnamon.
In a separate bowl, mix the egg white, egg, and brown sugar and beat until it's light and smooth. Add the Greek yogurt and peanut butter and stir to combine.
Add the dry ingredients to the wet ingredients and mix.
Divide the dough into six even portions. Roll into balls and place on a baking sheet spaced 2 inches apart.
Bake the cookies at 350 degrees F for 8-10 minutes.
While the cookies bake, mix together the XTEND Pro Vanilla Ice Cream, Greek yogurt, and pudding mix. Place the filling mixture in the fridge to thicken.
Let the cookies cool thoroughly before icing. Spread the thickened filling evenly on three cookies, then top with the remaining three cookies to create a cookie cream pie.