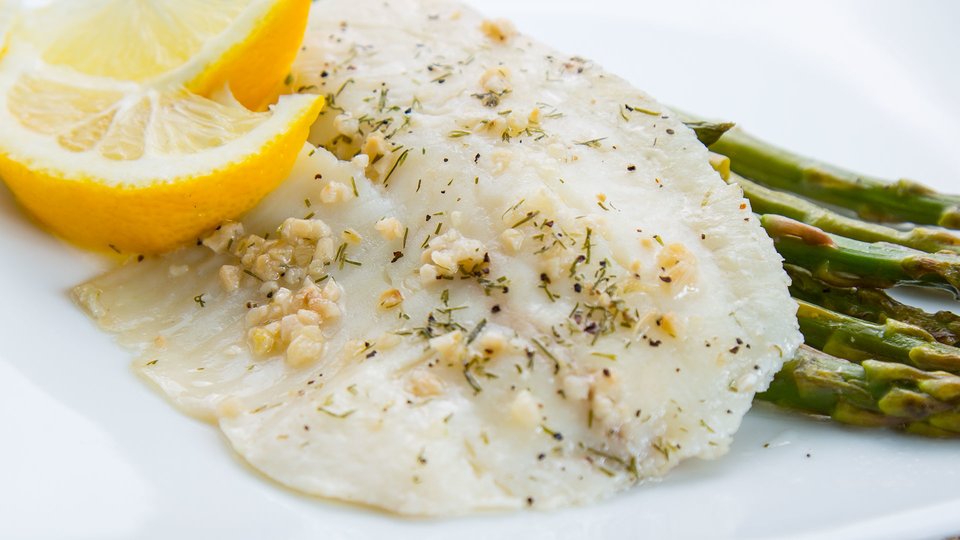 Baking in foil is an excellent way to prepare fish because the foil traps the delicate flavors. While grilling can also be a great option, foil-prepared dishes tend to pack in more overall flavor. This low-calorie tilapia recipe is also a good source of lean protein. Serve this fish with vegetables and a side of carbohydrates.
Ingredients
2 4 oz tilapia fillets
1 tbsp olive oil
1 lemon
1 tsp dried dill
3 clove garlic, minced
Directions
Preheat oven to 450 degrees F.
Set tilapia on a square of heavy-duty foil. Rub fish with olive oil and top with dill, garlic, salt, and pepper. Squeeze half the lemon over top and lay asparagus over the fish.
Slice other half of the lemon and lay slices on top of asparagus.
Fold up sides of the foil and twist closed, creating an envelope around the fish.
Place in the oven and bake for about 10 minutes or until fish flakes easily with a fork. Serve immediately.