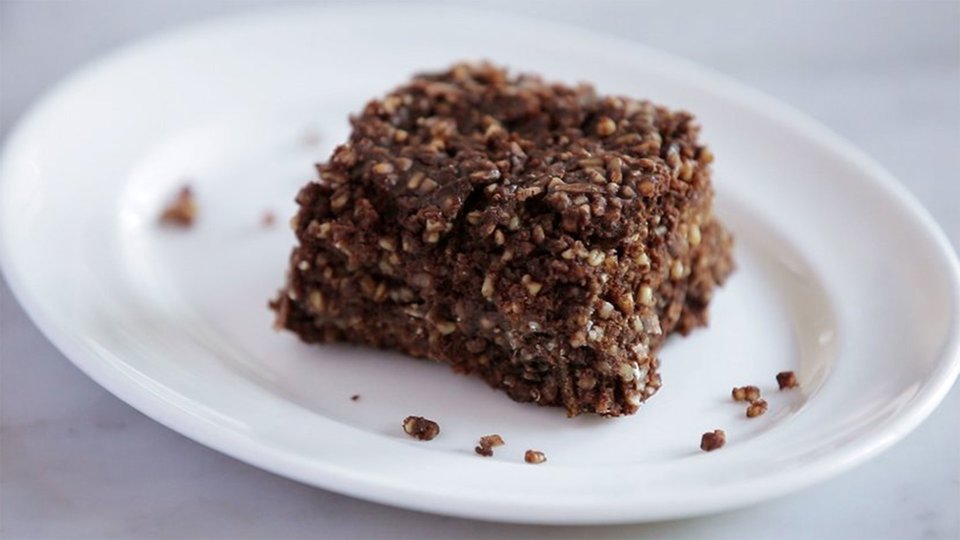 Start your day fast and furious with an easy-to-make breakfast power bar!
Ingredients
3 cup raw oats
2 cup whole wheat cereal
1 cup pastry flour
1 cup cocoa powder, unsweetened
1 cup dried unsweetened coconut flakes
2 tsp baking powder
8 oz white chocolate chips
1 cup, sliced apricots
3 cup soy milk, light
1 cup canola oil
Directions
Preheat the oven to 375 degrees F, and line a 9x13 baking dish with parchment paper.
In a bowl, combine the soy milk and canola oil. In a separate bowl, combine the remaining ingredients.
Combine both bowls, and stir well.
Spread the mixture on a greased baking sheet and bake until golden brown (about 50 minutes).
Let cool, and cut into bars.