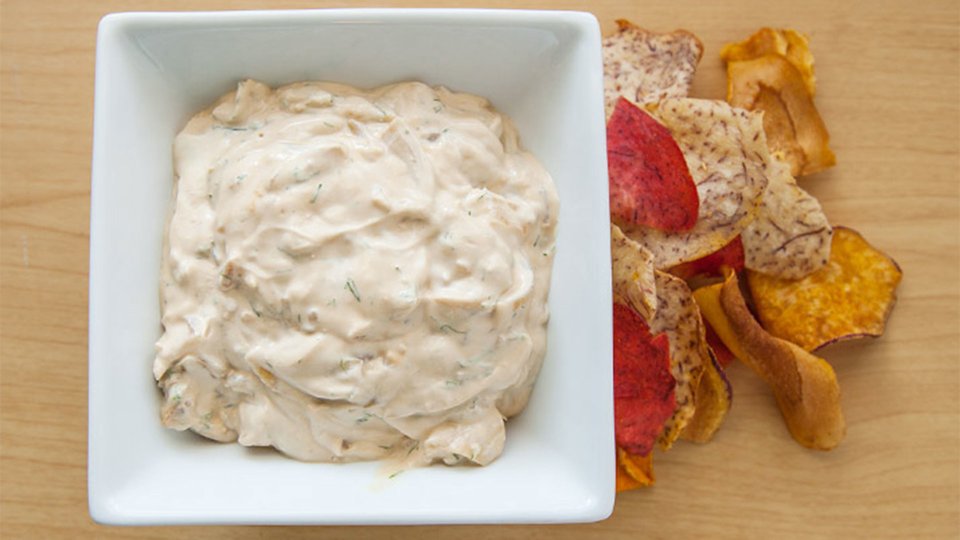 This is the dip for anyone looking to up the protein content in their diet. In addition to being rich in muscle-building protein, it's packed with calcium to help make your midday snack more complete. This dip works with other herbs as well, so if you aren't a fan of dill, get creative and try something else.
Ingredients
½ cup nonfat plain Greek yogurt
½ cup reduced-fat sour cream
1 whole onion, sliced
2 tbsp dill
1 tbsp onion soup mix powder
½ tbsp garlic, pureed
1 tbsp olive oil
Directions
Heat the olive oil in a skillet over medium heat.
Add in the garlic and onions, sautéing for 2-4 minutes or until onions are clear. Remove from heat.
In another bowl, combine the Greek yogurt, sour cream, dill, and onion soup mix powder. Once combined, stir in onions and serve immediately.
Top with salt and pepper if desired.