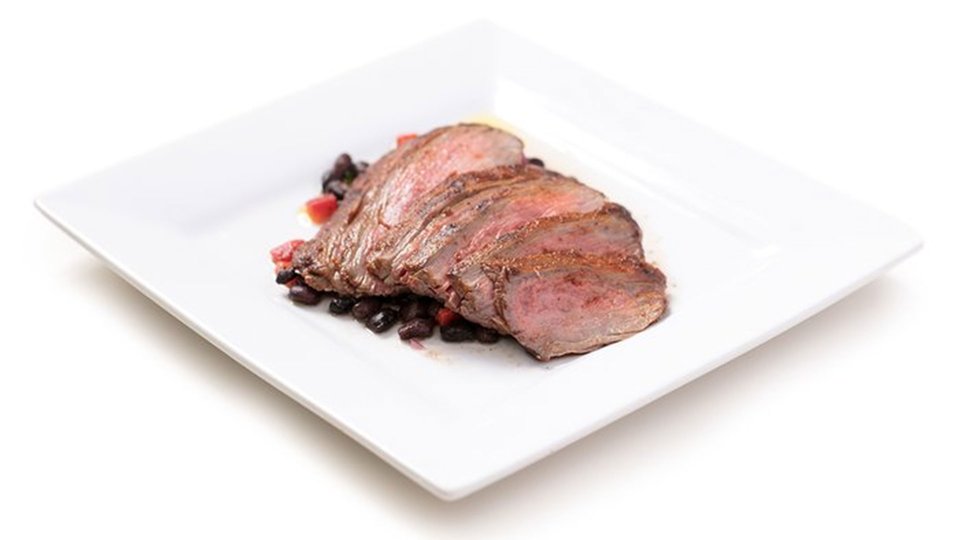 This dry rub is easy to whip up and can be made stronger by sitting overnight. Pair with a fresh black bean salsa for color, texture, and a little extra protein.
Marinade Ingredients
8 oz flank steak
2 tbsp cumin
2 tbsp coriander
Black bean salsa Ingredients
¼ cup red onion, diced
¼ cup, chopped roasted red pepper
1 cup black beans, drained and rinsed
2 tbsp vinegar
⅛ cup cilantro
2 tbsp olive oil
salt and pepper to taste
Directions
Mix cumin and coriander, making sure to meld.
Rub into flank steak. Grill or sauté for about 4 minutes on each side, or until internal temperature reaches 135 degrees F.
While the steak cooks, combine red onion, roasted red pepper, cilantro, black beans, vinegar, and olive oil. Mix, and garnish with salt and pepper.