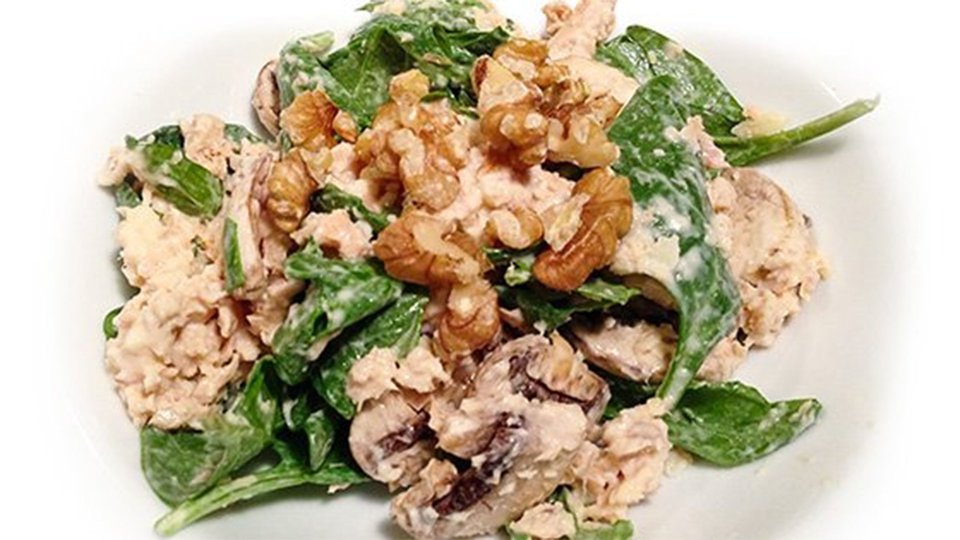 This spinach salad recipe is loaded with protein and healthy fats, making it the perfect option for people who follow a lower-carbohydrate diet plan.
Ingredients
2 cup spinach
½ cup mushrooms, sliced
1 can drained solids (total) canned salmon
4 tbsp fat-free mayonnaise
1 tbsp low-fat parmesan cheese
2 tbsp walnut, pieces
Directions
Combine together the canned salmon, mayonnaise, and Parmesan cheese.
Toss with spinach leaves and sliced mushrooms and then top with walnut pieces before serving.