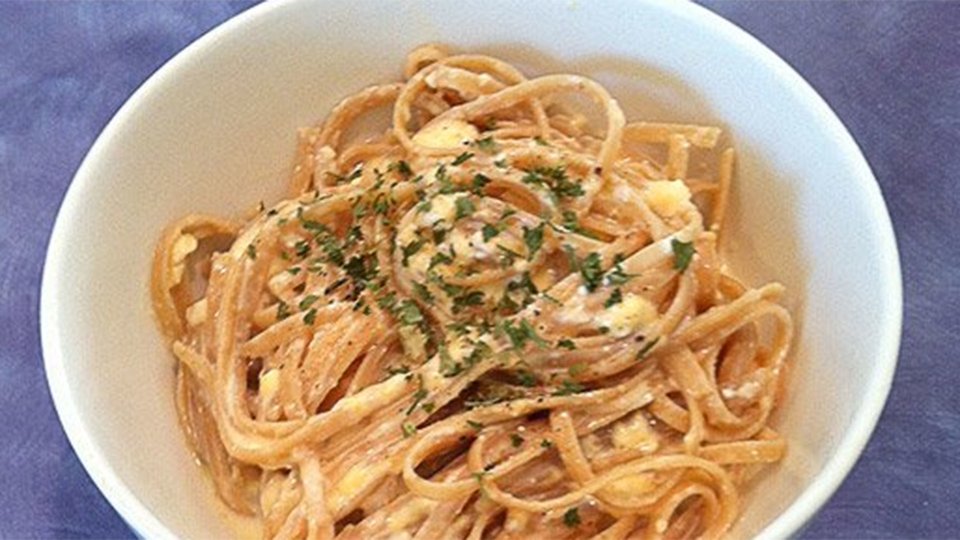 Not sure what to do with those lumpy, white curds? This recipe will have you enjoying cottage cheese so much you'll forget that you're eating it.
Ingredients
2 cup spaghetti whole-wheat pasta
1 cup fat-free cottage cheese
½ cup skim milk
1 cup, shredded low-fat cheddar cheese
1 dash black pepper
Directions
Cook the whole wheat pasta according to package directions.
Meanwhile, blend cottage cheese and milk until smooth.
Drain pasta and then stir in the cottage cheese mixture and cheddar cheese until melted.
Sprinkle with pepper and any other spices you desire.