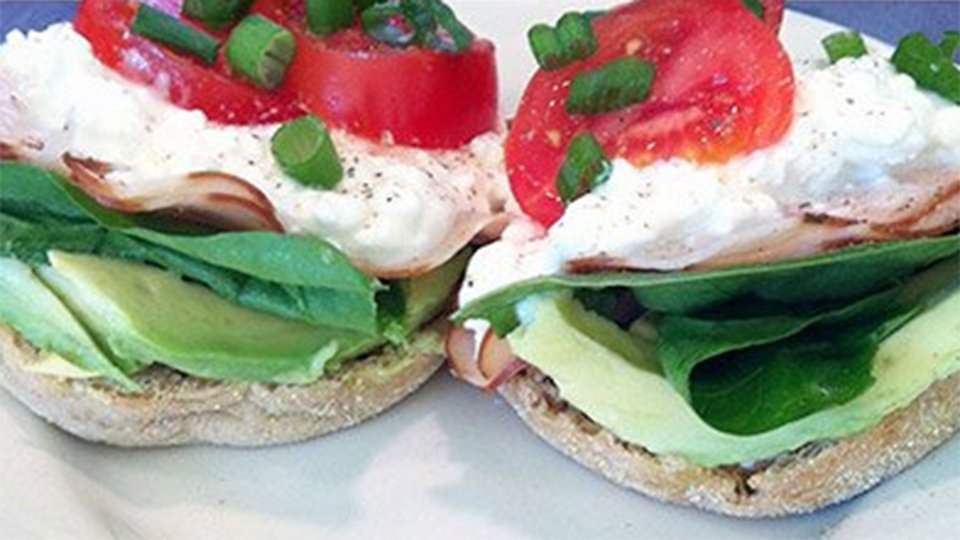 Not sure what to do with those lumpy, white curds? This recipe will have you enjoying cottage cheese so much you'll forget that you're eating it.
Ingredients
1 muffin whole-wheat English muffin
1 tbsp fat-free mayonnaise
2 oz (1 serving) low-fat deli turkey
2 slice, thin/small tomatoes
½ cup fat-free cottage cheese
1 tbsp green onion, chopped
½ avocado
Directions
Lightly toast whole grain English muffin.
Smear fat-free mayonnaise on each half and top with turkey breast and tomato slice.
On each half, spoon 1/4 cup of the cottage cheese on top of tomato.
Top each half with avocado and a sprinkle of green onions and ground pepper.