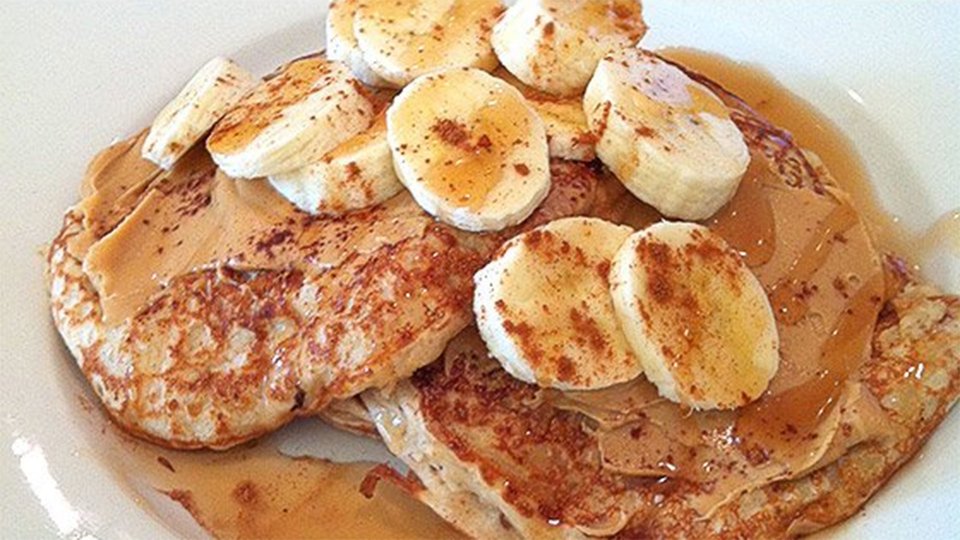 Not sure what to do with those lumpy, white curds? This recipe will have you enjoying cottage cheese so much you'll forget that you're eating it.
Ingredients
½ cup oatmeal, cooked
½ cup fat-free cottage cheese
1 tsp vanilla extract
4 egg whites
½ banana
Directions
Blend all ingredients and one half of banana until smooth.
Heat a non-stick skillet over medium heat and spray lightly with cooking spray.
Pour the batter onto the skillet in medium sized circles and cook for 2-3 minutes, or until bubbles form on the edges.
Flip and then cook for another 2-3 minutes.
Remove from skillet and top with extra peanut butter and sliced banana before serving.
Note: Add cinnamon and sugar-free maple syrup for a little extra flavor!