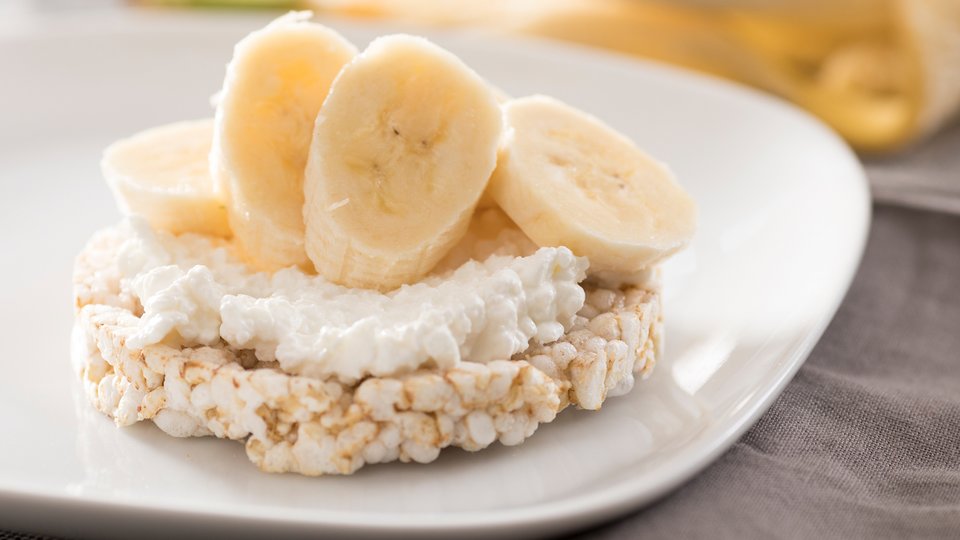 This is the protein-rich snack you've been waiting for. It'll keep you full, refuel your muscles after hard training, or help you meet that protein daily intake standard you've been missing!
Ingredients
2 cake rice cakes, caramel
¼ cup fat-free cottage cheese
1 small (6" to 6-7/8" long) banana
Directions
Spread cottage cheese on rice cakes, top with sliced bananas.