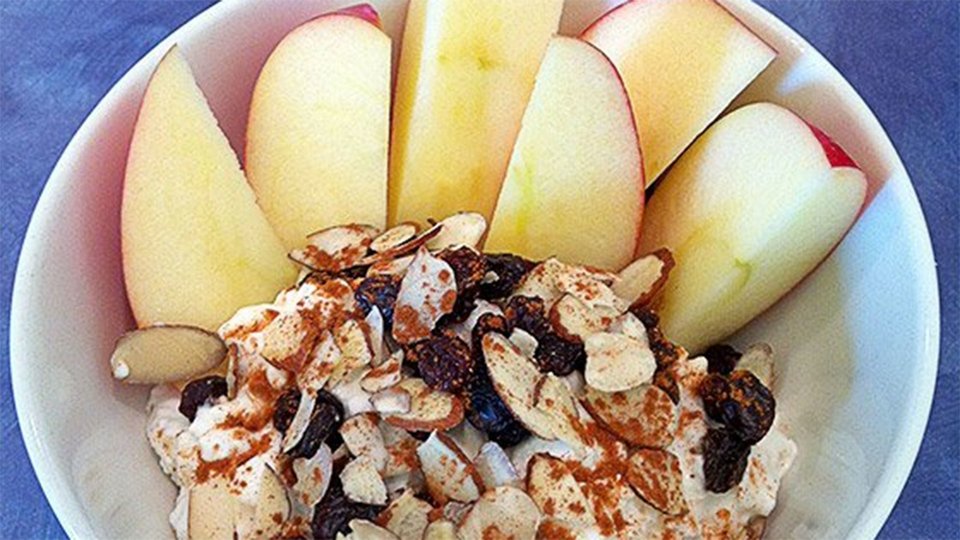 Not sure what to do with those lumpy, white curds? This recipe will have you enjoying cottage cheese so much you'll forget that you're eating it.
Ingredients
1 cup fat-free cottage cheese
2 tbsp raisins
2 tbsp almonds, slivered
⅛ tsp cinnamon
1 tsp vanilla extract
2 whole apple, sliced
Directions
Stir together cottage cheese, raisins, slivered almonds, cinnamon and vanilla extract until well-mixed.
Spoon into a bowl and serve with freshly-sliced apples.