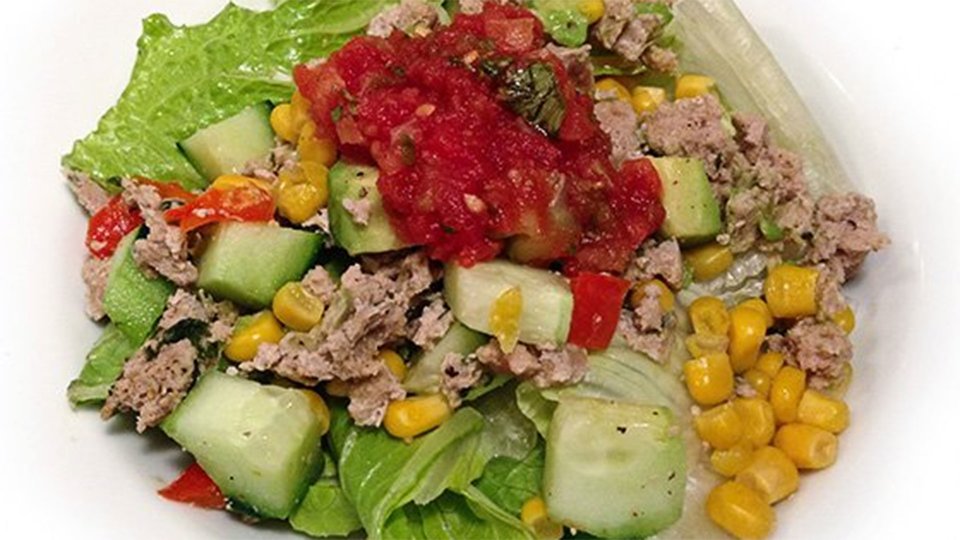 This salad is more energy dense but still lighter than a traditional winter meal. Corn constitutes the healthy carbs in this recipe; avocado adds the healthy fats. Ground turkey provides the protein to round out the dish, adding plenty of flavor.
Ingredients
8 oz ground 99% fat-free turkey breast
⅛ cup low-sodium chicken broth
½ cup shredded romaine lettuce
1 cup corn
1 avocado
½ cup cucumber, thinly sliced
½ cup salsa
Directions
Begin by heating the chicken broth over medium heat.
Add ground turkey to the skillet and cook until no longer pink inside, and crumbly.
Combine corn, avocado, and cucumber and then combine with browned ground turkey.
Spoon salsa over top and mix until combined.
Place this mixture over lettuce leaves and serve.