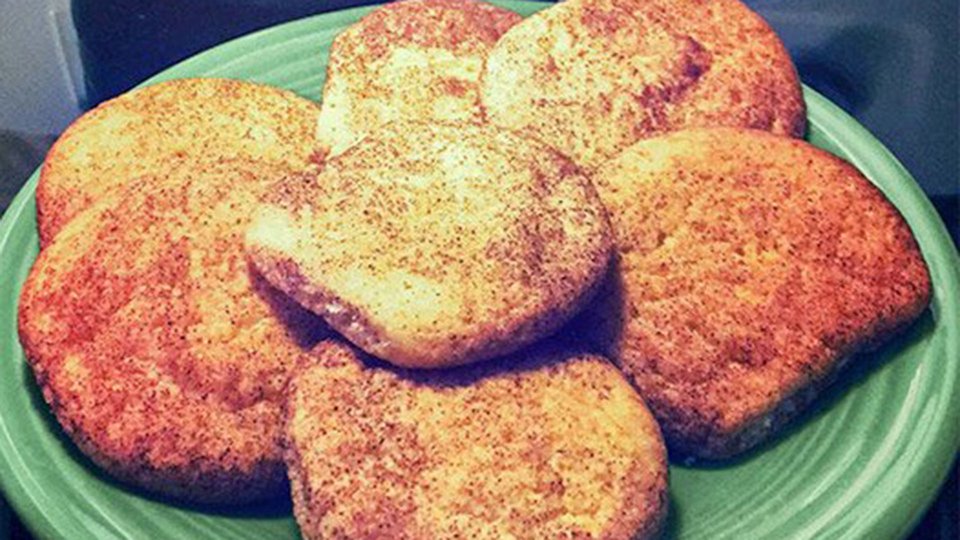 Just the word "snickerdoodle" brings up memories of rich, cinnamon-sugar cookies baked until they're crispy around the edges yet still soft in the middle. Turn this old classic into a macro-friendly option that won't ruin your diet—and might even help boost your gains.
Ingredients
¼ cup pancake mix
¼ cup oatmeal, cooked
1 tsp cinnamon
1 tsp splenda
1 scoop cellucor COR-Performance, Cinnamon Swirl
1 serving 3.5 oz shelf stable puddings, vanilla, ready-to-eat, fat free
1 whole egg
½ cup nonfat plain Greek yogurt
1 tsp water
10 g natural peanut butter
Directions
Grind 1/2 cup oatmeal into a fine powder. Pour the powder into a mixing bowl and add the dry ingredients: pudding mix, PB lean, Cellucor whey, baking powder, Splenda, cinnamon, and pancake mix.
Add egg and Greek yogurt. Slowly pour in water to soften the mixture. A dash of water should be enough to form a batter. Keep mixing until the batter is thick.
Preheat the oven to 350 degrees F. Line a baking sheet with aluminum foil and coat it with cooking spray.
Spoon the batter onto the sheet, leaving an inch between each dollop.
These bake quickly, so check them after 7-8 minutes in the oven. The bottom should be a slightly golden-brown color and the top should be fluffy.
Allow to cool for 10-15 minutes. Enjoy!