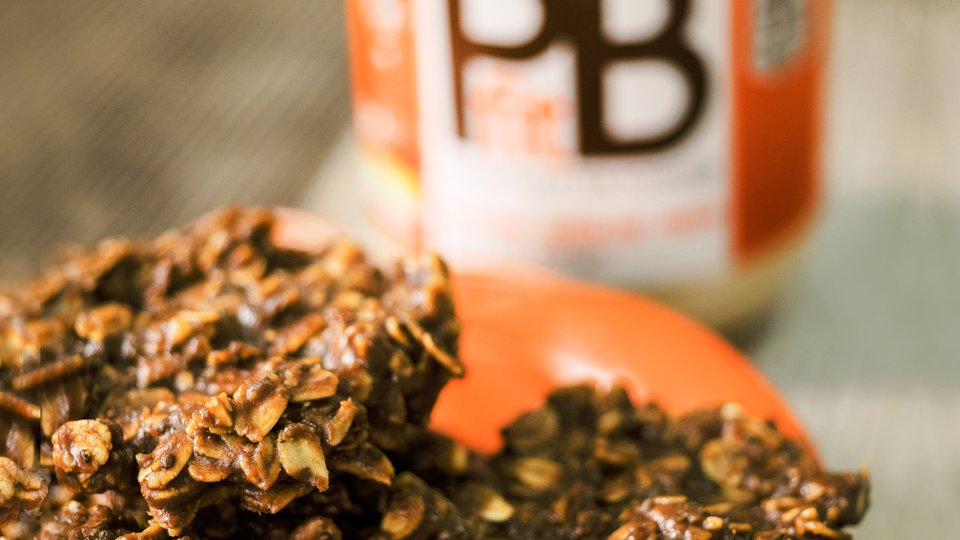 It's hard to find a gluten-free, dairy-free, egg-free cookie, but that's exactly what you get with these chocolatey peanut butter no-bake cookies. Made with superfoods like organic cacao powder and LIVfit Super Seeds Blend, these no-bake treats are as healthy as they are delicious and a quick way to satisfy any sweet tooth.
Ingredients
1¾ cup coconut sugar
½ cup unsweetened almond milk
¾ cup BBF Virgin Organic Coconut Oil
¼ tbsp BBF Superfood Organic Cacao Powder
½ cup peanuts, chopped
3 cup rolled oats
1¼ cup PBfit peanut butter
1 tbsp vanilla extract
Directions
Line a baking sheet with wax paper.
In a large saucepan, bring the sugar, almond milk, coconut oil, and cacao to a boil and let it boil for one minute.
Remove the mixture from the heat, and add the seeds, peanuts, oats, PBfit, and vanilla. Stir thoroughly to combine.
Spoon the dough onto the baking sheet in heaping teaspoonfuls and shape into cookies.
Refrigerate cookies for at least 30 minutes until they are cooled and hardened. Store in an airtight container in the fridge for up to 3 days.