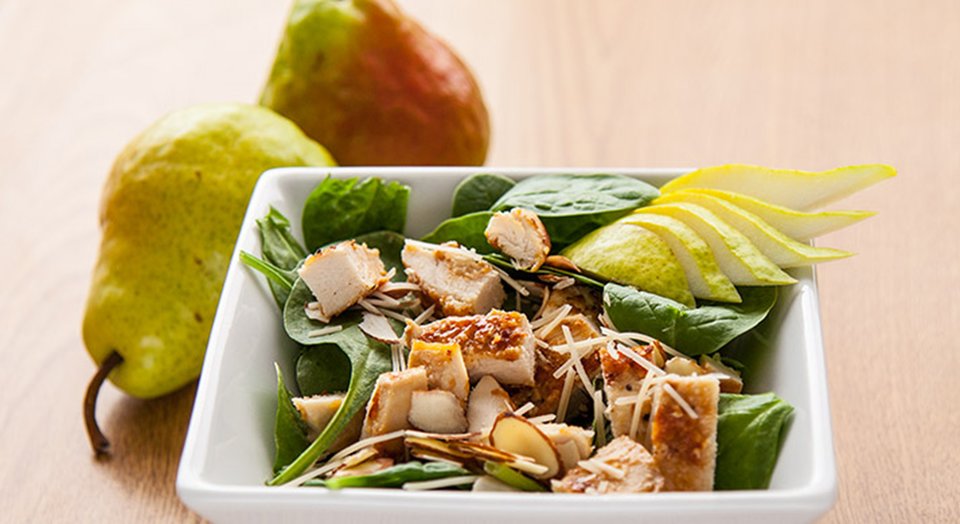 If you're watching your carbs, salads are usually a big part of your nutrition plan. But salads don't have to be boring or bland! Try this unique recipe and learn how to make your salad special.
For Salad Ingredients
½ small pear, small
1 tbsp almonds, slivered
¼ cup low-fat Parmesan cheese
1½ tbsp olive oil
1 tbsp balsamic vinegar
1 salt and pepper to taste
4 cup baby spinach
For Chicken Ingredients
2 piece chicken breast
½ tsp chili powder
1 tsp cayenne pepper
1 salt and pepper to taste
1 tbsp olive oil
Directions
In bottom of large salad bowl, add oil, vinegar, salt and pepper.
Mix well
Pile spinach on top and add pear slices and almonds.
Toss when ready to serve.