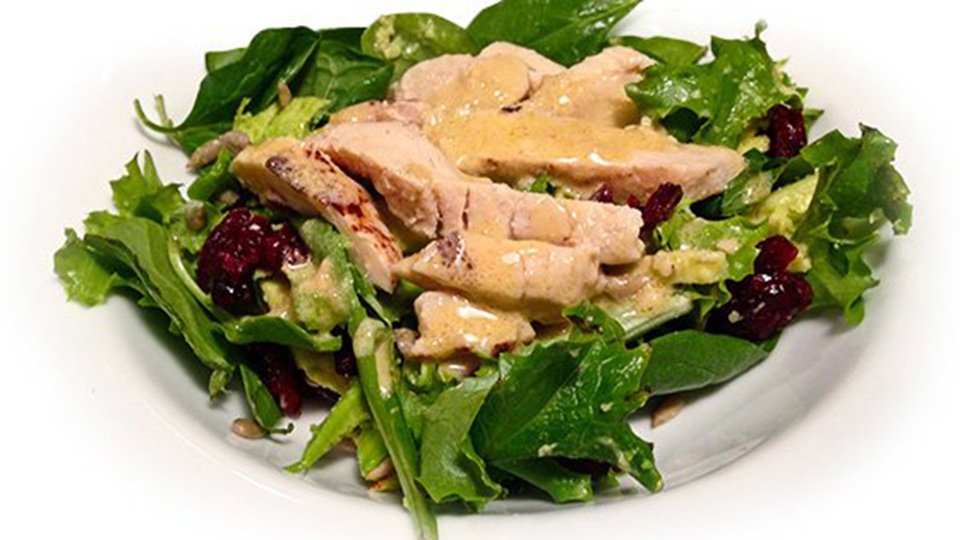 This recipe also provides an excellent balance of quality proteins and healthy fats to keep you satisfied throughout the day, without overdoing it on the carbohydrate count.
Ingredients
2 cup baby spinach
½ cup, pureed avocado
1 cup arugula, raw
¼ tbsp sunflower seeds
⅛ cup dried cranberries
6 oz chicken breast
2 tbsp lemon juice
1 tsp garlic, minced
1 tsp dijon mustard
1 tbsp avocado oil
Directions
Begin by slicing the avocado and then tossing with the spinach and arugula leaves, sunflower seeds, and dried cranberries.
Slice chicken and then add on top.
In a separate bowl, combine lemon juice, minced garlic, Dijon mustard, and avocado oil.
Drizzle over top of the salad, toss, and then serve.