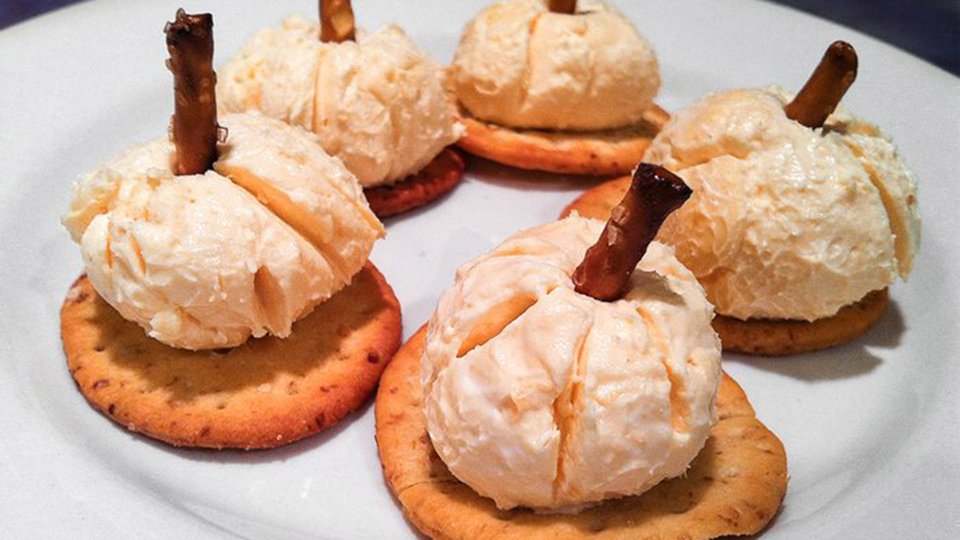 This creamy snack is perfect for a Halloween party. Feel free to get creative with your pumpkins!
Ingredients
8 oz fat-free cream cheese
¼ cup reduced fat cheddar cheese, shredded
1 cup pretzels
10 crackers crackers multigrain
Directions
Heat cream cheese at medium heat until cheddar cheese has melted.
Place cheese in fridge and cool for at least one hour.
Once cool, form cheese into small balls and place on top of crackers.
With a toothpick, draw lines from top to bottom of the cheese balls to create grooves like a pumpkin has.
Stick half a pretzel stick on the top of the cheese balls to create the stem.
Place in fridge until ready to serve.