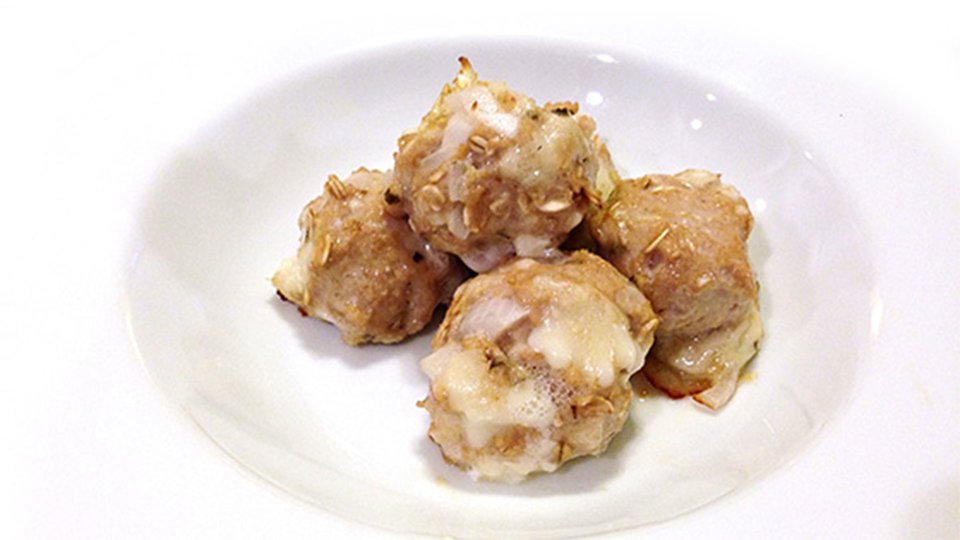 Cheese doesn't make the cut in everybody's macros, but if it fits in yours, you'll love this recipe. The meatballs are creamy, tasty and full of muscle-building protein. If you're not into mozzarella or Parmesan, feel free to use low-fat cheddar cheese.
Ingredients
1½ lb ground chicken breast
½ cup mozzarella cheese
½ cup low-fat parmesan cheese
1 tbsp, ground oregano
3 egg whites
1 cup raw oats
½ whole onion, finely diced
Directions
Preheat oven to 450 degrees F.
Using your hands, combine all ingredients.
Roll chicken mixture into bite-sized meatballs.
Place meatballs on a greased baking sheet.
Bake for 8-10 minutes or until golden brown.