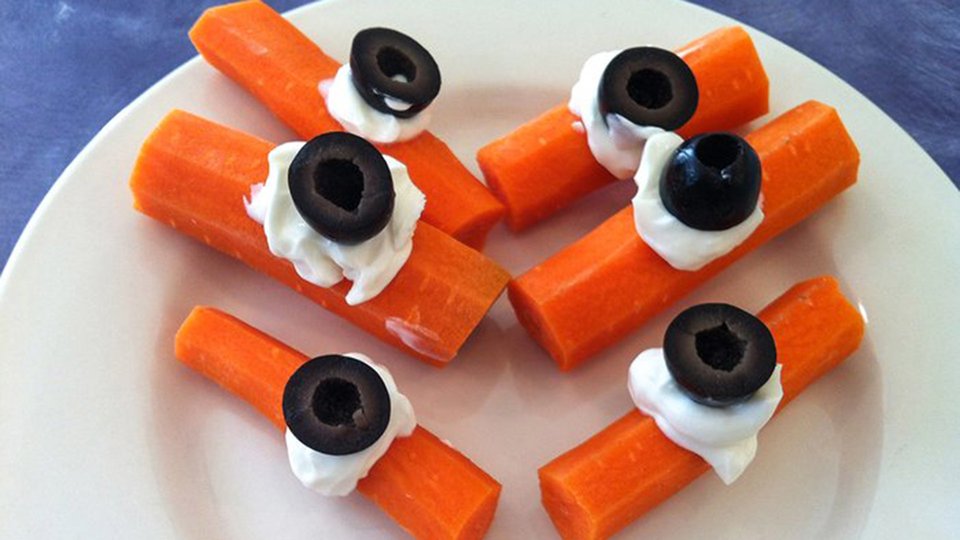 Need a low-cal, spooky treat? Try these carrot eyes. They only take a few minutes, but everyone will love them.
Ingredients
3 large (7-1/4" to 8-/1/2" long) carrots
½ cup nonfat plain Greek yogurt
1 cup blueberries, dried
Directions
Peel carrots and cut them into inch-thick slices.
Top each carrot with a spoonful of Greek yogurt.
Place two dried cranberries on top of the yogurt to form eyes.
If preferred, use olives instead of cranberries.