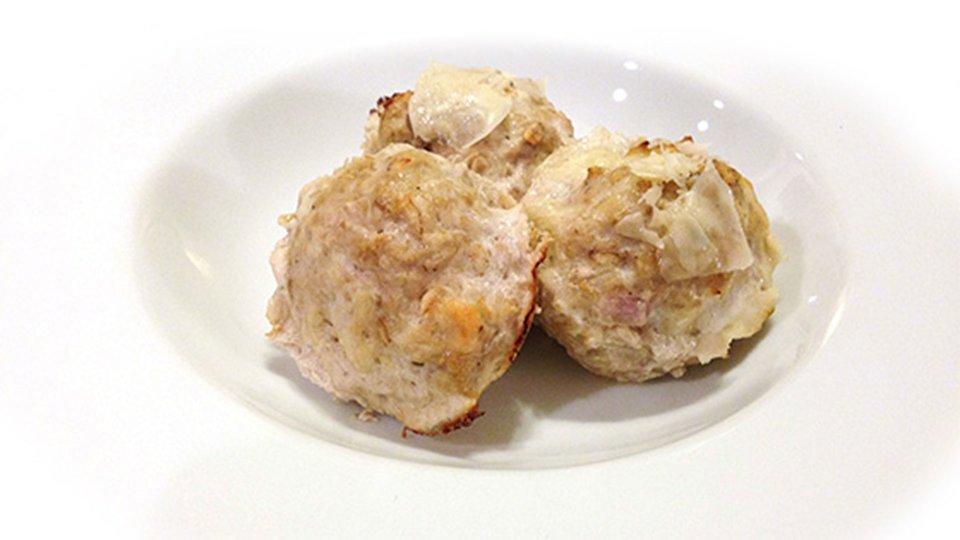 This creamy Caesar chicken meatball recipe is just plain yummy. Even your kids will like it! With almost 20 grams of protein per meatball, you can enjoy the taste without having to feel guilty about it.
Ingredients
1½ lb ground chicken breast
3 egg whites
1 cup raw oats
2 tbsp (1 nlea serving) caesar dressing, fat-free
1 clove garlic, minced
4 tbsp low-fat parmesan cheese
Directions
Preheat oven 425 degrees F.
Combine all ingredients together in a large bowl.
Roll chicken mixture into about 20 meatballs.
Place each meatball in a muffin cup and bake for 25-28 minutes, or until golden brown.
Once out of the oven, remove from muffin tin.
Before serving, squeeze lemon juice over top.