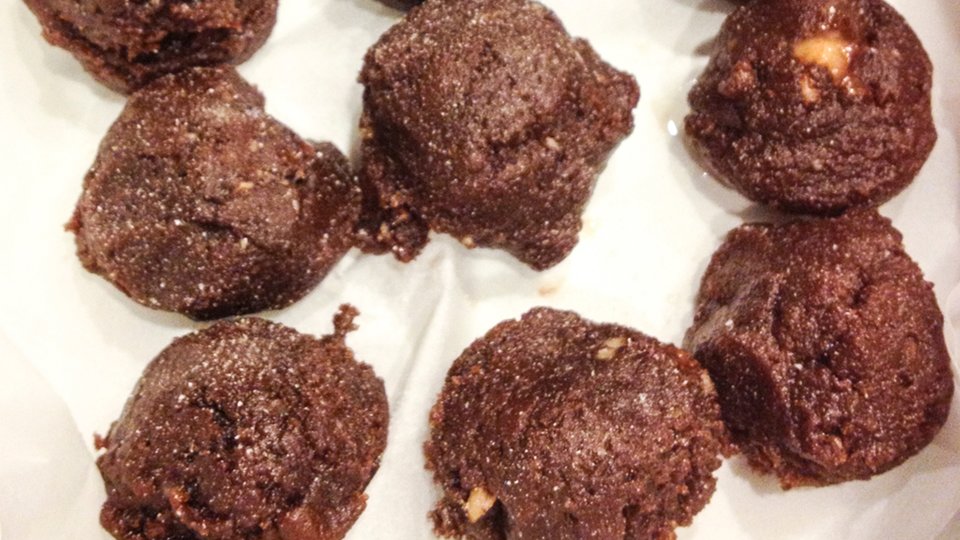 When you cook for someone, it's like putting your heart on a plate! My Cacao Banana Nut Butter Balls are a delicious, sugar-free, additive-free, raw, healthy treat that both your Valentine and kids will enjoy! I can't wait to give these raw cacao banana balls to my Valentine. These are so good that I might just start a nut butter ball business!
Ingredients
½ cup macadamia nuts
1 oz (6 kernels) brazilnuts
2 small (6" to 6-7/8" long) banana
3 tbsp raw cacao powder
1 to taste powdered Stevia
Directions
Add Macadamia and Brazil nuts to a Vitamix or blender.
Add two bananas and three tablespoons of organic cacao powder.
Blend all ingredients and add Stevia to taste.
Form the mixture into balls and enjoy!