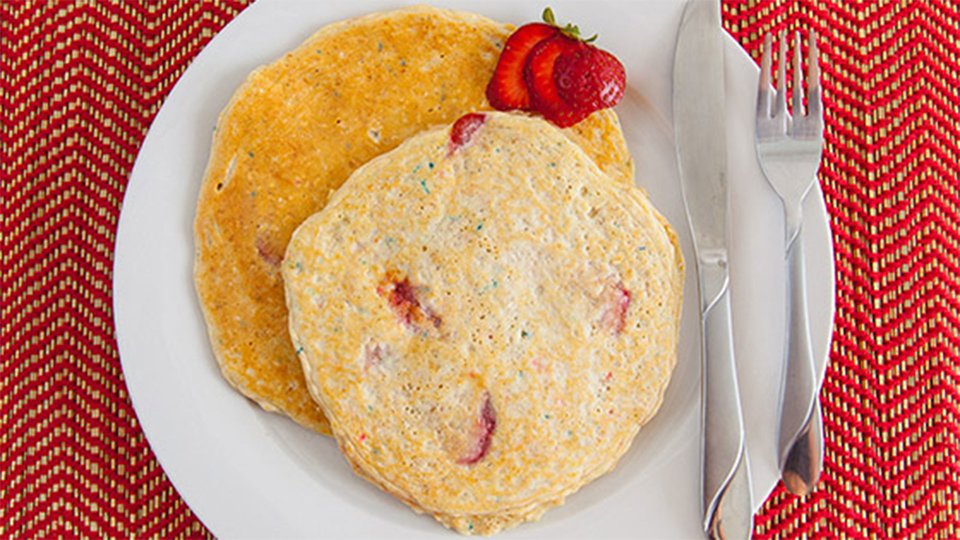 Because these pancakes are higher in carbohydrates, they are perfect for pre- or even post-morning workouts. Even if you're not going to be working out, simply finding the time to prepare and enjoy these can help you start your day right!
Ingredients
⅓ cup raw oats
2 tbsp unsweetened almond milk
1 scoop cellucor COR-Performance (COR-Fetti)
1 whole egg
3 liquid egg whites
⅓ cup blueberries
Directions
Mix all ingredients together in a bowl.
Spoon batter into a heated pan or griddle.
Wait a couple of minutes, until the batter bubbles and hardens around the edges, then flip.
Serve as-is or with your favorite low-sugar syrup.