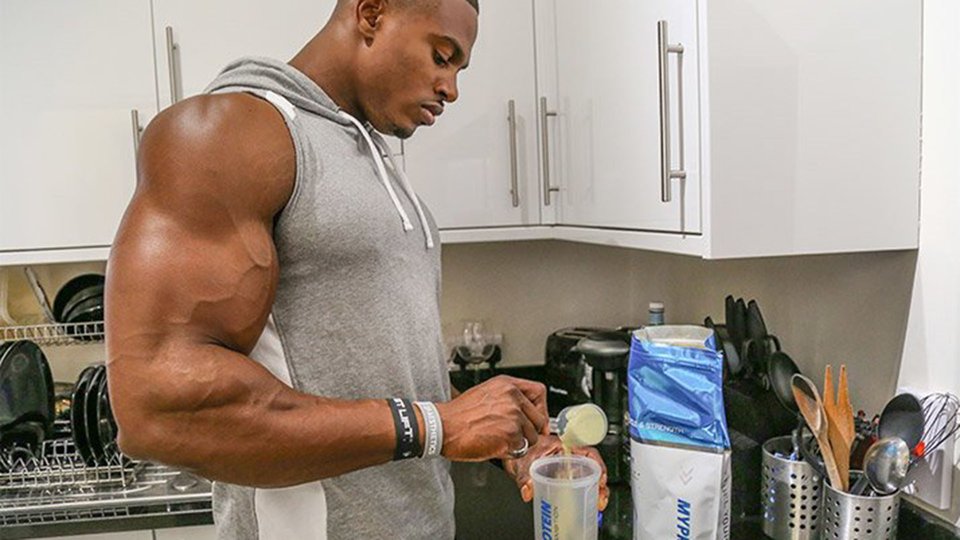 Ditch the morning Starbucks run and the lure of a Frappuccino, and indulge in this caffeinated protein drink instead. It's a favorite of bodybuilder and all-around king of aesthetics Simeon Panda. The combination of complex and quick-digesting carbs, as well as the caffeine jolt, make it a perfect pre-workout meal.
Ingredients
1 scoop Myprotein impact whey protein
1 medium (7" to 7-7/8" long) banana, frozen
¼ cup plain instant oats
1 tsp instant coffee
½ cup milk (2% fat)
Directions
Blend and enjoy!