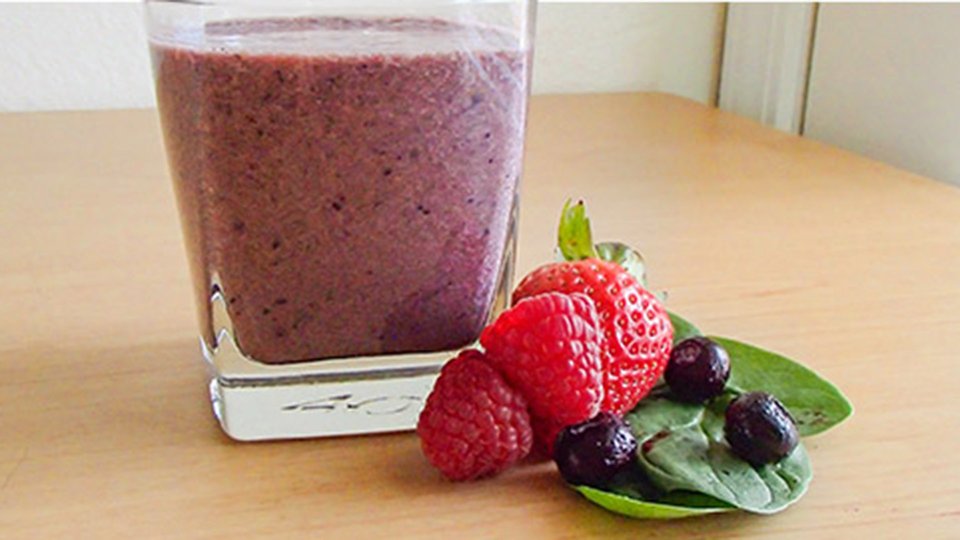 This smoothie is a good option for those of you who are looking for a quick afternoon snack to help get you through your afternoon or who are in need of a fast meal replacement. Eat with one ounce of nuts for a complete meal.
Ingredients
1 scoop(s) vanilla whey protein powder
1 cup strawberry nonfat Greek yogurt
½ cup whole milk
2 cubes ice
1 cup mixed berries
1 tsp vanilla extract
Directions
Blend and enjoy!