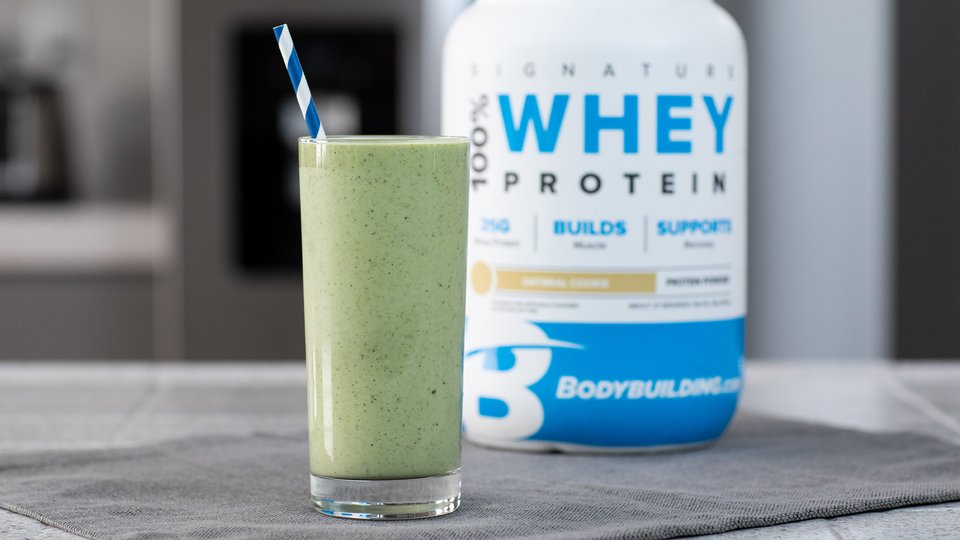 Matcha powder is made from finely ground and specially grown green tea leaves, known for their high antioxidants and metabolism-boosting effects.* Used in meditative Japanese tea ceremonies for thousands of years, matcha is a superfood ingredient to supercharge any protein shake. But this recipe doesn't stop there! Unique ingredients in this one-of-a-kind superfood smoothie include red lettuce for vitamins and nutrients, pear for sweetness, and avocado for healthy fats and a rich, creamy texture. Substitute any other dairy alternative for almond milk if you prefer, and don't forget that heaping scoop of delicious Oatmeal Cookie Whey to add protein and flavor!
Ingredients
1½ oz red lettuce
½ fruit, without skin and seed avocado
1 medium pear
1 tbsp natural almond butter
1 tsp matcha, powdered
1½ cup vanilla almond milk
1 cup ice
Directions
Place all ingredients in a blender and blend until smooth.