Six minutes: That's less time than it probably takes to do your pre-lift warm-up. Heck, you might still be searching around for a foam roller by the time it passes. But personal trainer and functional fitness stud Jay Maryniak can take that time and bust out an entire workout that also happens to be some of the best gym inspiration you'll see this year.
In his Incredible One-Take Workout, Maryniak puts on a total-body, total-fitness performance with some familiar moves, and some you may have never seen quite the way he does them. His heavy breathing shows just how intense this is, even for him. But he never stops, never hesitates, and amazingly, never falters.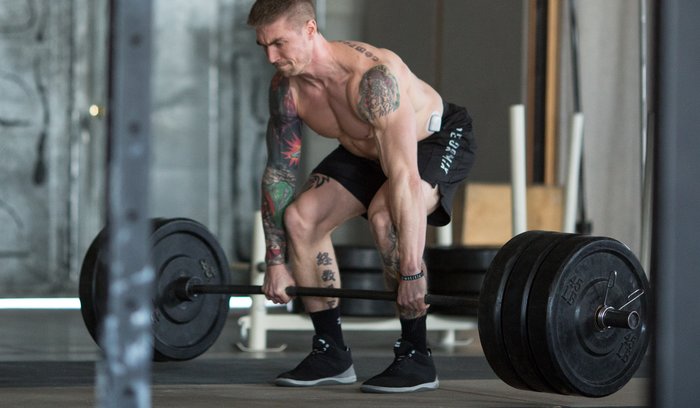 If you're looking for goals, you could do a lot worse. Just expect it to take plenty of time to build up to his level on any particular movement in the lineup. All of them? Keep dreaming. And maybe consider spending a few weeks training like Maryniak's occasional high-flying partner in crime, Michael Vazquez, creator of Ripped Remix: 28-Day Total-Body Fitness Plan.
Maryniak has built up a fan base of 343K followers on Instagram by sharing creative feats of skill and strength daily. Train like this guy, and you'll never be bored—or out of shape—again.