If you're tiring of treadmill monotony or stair-climber drudgery, trail running might just be the perfect solution.
"Taking cardio outdoors is one of my favorite forms of exercise," says IFBB Bikini pro Amy Updike, an NLA for Her-sponsored athlete. "There is nothing like being in the fresh air and beautiful scenery to get yourself energized and invigorated."
Fun and innovative changes to your workout routine can keep you more motivated and prevent you from reaching progress plateaus. Updike shares a few tips she's learned from hitting the running trails to help you stay on top of your game and enjoy the change of scenery.
Don't Overthink It
If you're into fitness, chances are you are also a highly-focused, organized individual. Which means you probably prefer to run at a certain pace for a certain period and a certain distance—and track everything!
While it's easy to exert complete control over your treadmill workouts with the touch of a button, you'll need to loosen the reins when you head outdoors. Changes in elevation, winding trails, uneven terrain—these are just a few factors that make precise tracking almost impossible.
The good news is, letting go of control does not make the workout any less enjoyable.
"I try not to overthink my outdoor cardio," says Updike. "I just go somewhere beautiful and get moving!"
Her favorite trails are in the Vallecito Valley of southwestern Colorado, where she spent every summer growing up.
"I still go there once or twice a year and always make sure I get a run in when I do," she says.
Every state and country has its own natural beauty and numerous running trails to help you find your outdoor cardio groove. Wherever you happen to be, do some research to find the best locations for trail running so you can let go of your worries and enjoy your natural surroundings.
Choose What Fits Your Needs
There are a variety of trails to choose from, and each offers its own unique challenge—short, steep inclines are great for power and anaerobic training, while gentle, rolling hills are better for endurance.
"If you are looking for more of a trail run instead of a hike, you won't want to pick the steepest or most rigorous trail," Updike explains. "Find an easy to moderate level of trail. Even ground makes for better running."
Hiking and trail running are quite different, but there's no reason you can't interchange them. Hiking trails offer better strength training benefits by challenging the power and strength of the lower-body muscles as you climb. With flat trails, you'll get better cardiovascular endurance benefits, since you can carry the pace for a longer period.
If you're just looking for an all-around challenge, a combination of hilly terrain, gentle slopes, and flat stretches will test every aspect of your strength and endurance—and give you an awesome cardio workout you can't get anywhere else!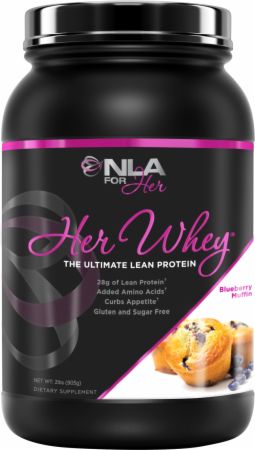 Her Whey, 2 Lbs.
28g Of Lean Protein With Added Amino Acids For Recovery!
Anticipate the Weather
Gym goers enjoy the comforts of climate-controlled sweat sessions, but taking your cardio outside is a whole different game. Heat, humidity, blazing sunshine—these factors not only affect your workout, they can ruin your day if you're not prepared.  
If you plan to run on a warm summer day, be mindful of your total sun exposure.
"I prefer partially shady trails," says Updike, "It's so much cooler."
If you are going to be in the sun for any length of time, wear light layers, a hat or visor to keep the sun off your face, and sunscreen to protect your skin. Take care not to let yourself burn or become dehydrated. Sunburns are a surefire way to ruin outdoor fun.
If the temperatures are warmer, pack extra water with you and hydrate before and after your run. Once you're out on the trail, you can't hop off and walk to the water fountain like you can in the gym. Bring more water than you think you'll need, and pack an extra snack to refuel when you're done.
Stretch!
When you run on a treadmill or climb up a stairmill, you never worry about stabilizing your feet on the perfectly smooth surfaces—and frankly, the smaller muscles around the knees and ankles get lazy.
"Trail running on uneven terrain is great for strengthening all of the smaller muscles in your ankles and legs that help with stability," says Updike.
But when you first start out, those little muscles you never knew you had will be working overtime—and if you're not careful, they'll tighten up before you've even had a chance to unlace your shoes.
When you finish a run, take a few minutes to give your calves and ankles a little TLC. Stretch your calves while you recover and catch your breath, and do a few foot circles to mobilize the muscles around your ankles. This can reduce post-workout muscle tightness that might prevent you from heading out for your next run if you don't take the time to stretch.
If you are new to running on trails, don't expect to go out every day. To avoid injury, start with every other day to give the muscles and tendons in your lower legs time to adjust.
Vary Your Speed
Just because you've left the gym doesn't mean you've left your fitness knowledge behind with it. Interval training is just as valuable out on the trails as it is when you're on the treadmill.
Running on trails doesn't require a steady speed. One of the greatest benefits of running on trails is the variation it offers.
"Do intervals of running and walking or hiking on your trail run," suggests Updike. "Don't feel like you have to run the whole time. Challenge yourself with intervals, while enjoying the freedom of being outdoors for your cardio session."
Let the lay of the land add challenges to your workout. Jog through some flat areas and sprint up hills, or set a timer and pick up the pace for a few minutes before returning to your normal speed for active recovery. Whatever you do, don't track every single minute. Let yourself get lost in the run and go with the flow.