It's that time of year again: Time for the elite men and women of CrossFit to battle for the title of "Fittest in the World" at the 2019 CrossFit Games. The events will take place August 1-4 in Madison, Wisconsin, the home of the Games for the past two years.
Want to know how to watch? What the qualification rules are? Who to root for? What WODs to do in your garage while you've got the stream on? We've got you covered!
How to watch the 2019 CrossFit Games
After years of broadcasting the games on big TV stations like CBS and ESPN, CrossFit is taking a unique grassroots approach to the games this year. It is inviting "broadcast partners" worldwide to host and even commentate over the official stream, which means you should have no trouble finding a place to watch once the games start on August 1. But the best places to start your search are: 
The Events at the 2019 CrossFit Games
While this sport has become increasingly popular over the past decade, there have been some dramatic changes to the Games in recent years, so it's understandable if you're not 100 percent up to date. Let's shed some light on what the CrossFit Games actually entails and what it takes to make it there.
CrossFit's criteria for being "fit" is unlike all other sports. Fitness is stated as "increased work capacity across broad time and modal domains. CrossFit defines health as the ability to maintain high fitness across your lifetime."[1] In other words, it is an evaluation of combined general physical skills, performance of athletic tasks, and energy systems that drive all human action.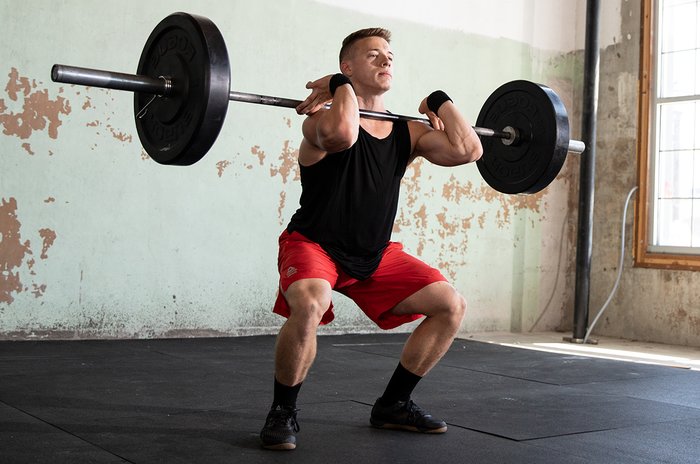 That said, Games athletes will compete in a wide variety of events surrounding functional movements—think weightlifting, throwing, gymnastics, and metabolic conditioning. It's a wide variety by design.
Wondering how all that translates to competition? Well, the athletes at the games are, too! They aren't aware of what the exact events will be until moments before they take the floor. As the official website states, "The CrossFit Games are designed to test, not train, fitness."[1]
For comparison, last year's events included a marathon row of 42,195 meters—that's a full 26.2-mile marathon—a handstand walk race across obstacles, and a clean and jerk speed ladder, to name a few. It also included the so-called "CrossFit total," which is the sum of a max back squat, miltary press, and deadlift. While there has definitely been a greater influx of endurance events over the last few years, there will always be a place for max-effort grinding strength in this sport, too. 
Qualifications for the CrossFit Games
Up until this year, the winners of the Open from 18 regions around the world would advance to Regionals. Now, with hopes of greater participation from CrossFit gyms all around the world, the rules have changed. There are a few ways to qualify:
1. Snag the Title of National Champion in the Open
The Open, which happens over the course of February and March, consists of five workouts over the course of five weeks. Individuals have to complete the workouts as prescribed, not scaled-down versions. Participation rank helps improve seeding in the Games.
2. Rank in the Top 20 Men or Women in the World in the Open
The top individuals in recognized countries are also invited. Regional events are no longer in place.
3. Win a Sanctionals Event for Individuals or Teams
Sanctionals are independent competitions, and winning one is the only way to earn a spot at the Games.
4. Be Selected or Invited by CrossFit
There are many situations in which individuals can qualify by default; for example, an athlete winning more than one sanctioned event. This is the core of what it takes to receive that coveted invite. Though it isn't as simple as it was in previous years, the new rules implemented in 2019 ensure that the best of the best are present and battling head to head.
Team Bodybuilding.com at the CrossFit Games
The Games are more exciting than ever for us here at Bodybuilding.com! Two of our Team Bodybuilding.com athletes are packing their gym bags to compete.
Kelsey Kiel, Team Athlete with CrossFit Invictus Boston 
This won't be Kiel's first Games appearance. She competed there with CrossFit Parallax back in 2016, then made the switch to the individual women's category and earned her spot competing at South Regionals in 2017. Kiel found her way back to both the team division and the Games with Invictus Boston in 2018.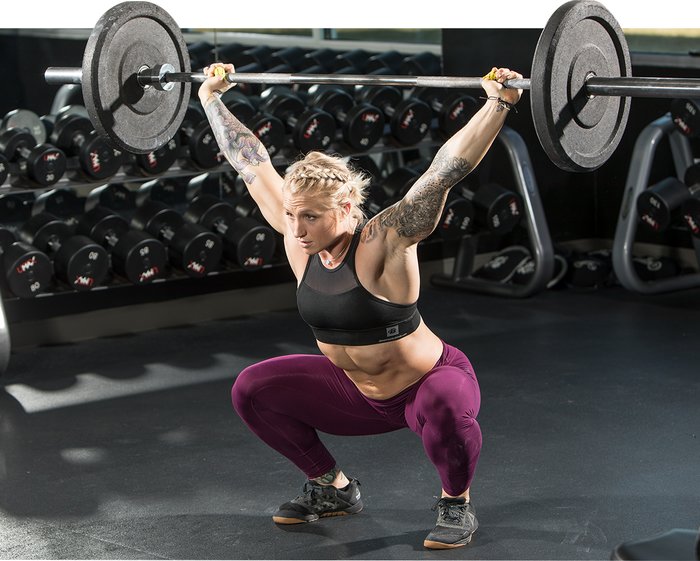 Kiel and Invictus Boston returned strong this year and put up several impressive performances at the Reykjavik CrossFit Championship and the Rogue Invitational with their eyes on the gold ticket. They took second at both events, putting a bit of pressure on them with one last chance to qualify for the Games at the French Throwdown. Kiel and her team came through and swept the competition, finishing with more than 100 points between them and the second-place team.
Saxon Panchik, Individual Athlete
Panchik is young, but he's not new to the Games. In his first go-round, in 2018, he placed 19th overall at the ripe young age of 21. He also competed at Regionals every year from 2015-2018. He and his twin brother, Spencer, also opened their own affiliate gym, CrossFit Cliffside in Ohio. His older brother Scott is also a longtime elite competitor, finishing sixth or better at the Games every year from 2012-2017.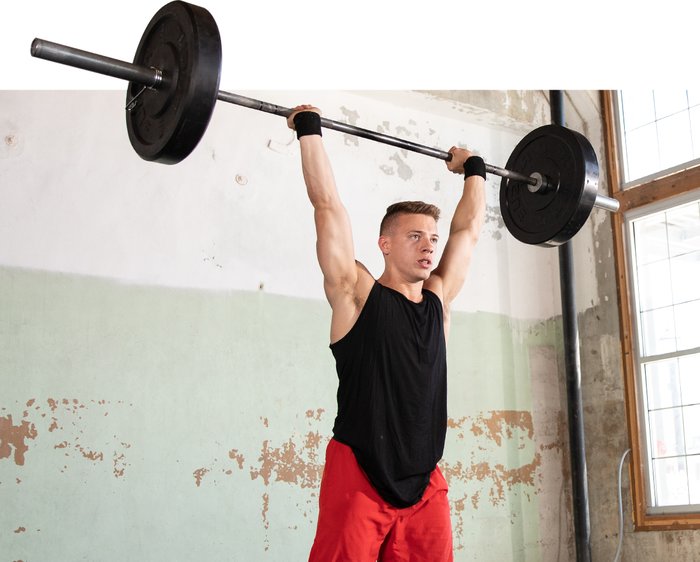 Getting to the Games this year was no easy task for Panchik, as he clawed his way through several Sanctionals with many "close but not quite" finishes. Within the past six months, he placed 5th at Wodapalooza, 32nd in the Open, took 2nd place at the Brazil CrossFit  Championship, and was only 12 points from away from qualifying at the Granite Games. Fortunately, Panchik received a well-deserved invite from CrossFit to participate in the Games just a few weeks later and is eager to crawl his way up the ranks this summer!
New Rules, New Competition, New Drama
CrossFit dropped a bomb in mid-July, announcing that the first event will eliminate half of all individual athletes—a huge drop from 148 men and 134 women to begin with. Teams will also be eliminated as the events progress day to day.
With many changes implemented in the past year, and even weeks leading up to this highly anticipated sporting event, fans new and old can expect intense battles between some zealous athletes that you won't want to miss.
Learn more and do more
All this talk about CrossFit have you itching to train? We're with you. Here are five of Bodybuilding.com's top CrossFit workouts and guides to show you the way! Turn on the stream in the garage, watch the best in the world suffer, and get to work!  
Want something a bit more hands-on? Try the follow-along video workouts from FYR: Hannah Eden's 30-Day Fitness Program in Bodybuilding.com BodyFit Elite. Hannah, a former high-level CrossFit athlete, blends the best elements of CrossFit-style training, flow-style bodyweight work, and pure gains-chasing bodybuilding for a truly addictive experience. 
References
Glassman, G. (2002). What Is Fitness?