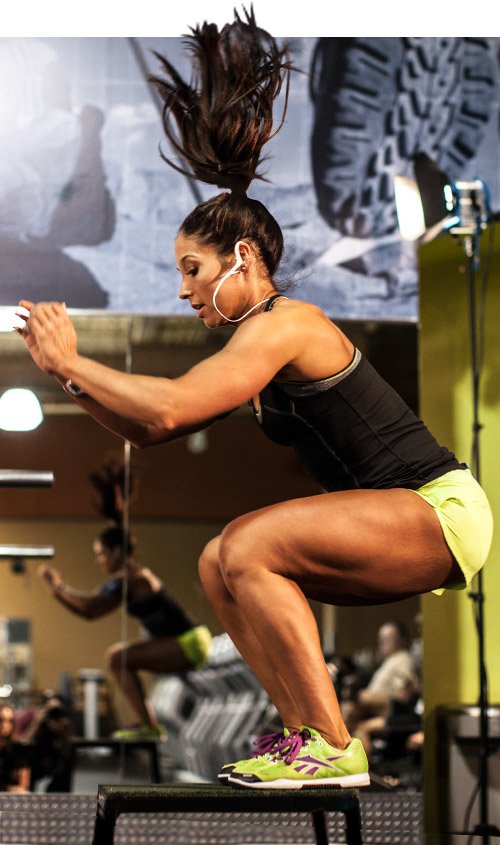 Cardio ranks right up there with dinner at your in-laws' and a trip to the dentist. Like there's not a million other ways you'd rather spend your time! But you want to be fit and you want to be lean, so you do it.
So why the heck aren't you choosing cardio that delivers twice the bang for its buck? We're talking about high-intensity interval training (commonly called HIIT). It gets you leaner and fitter faster without spending one single minute more in the gym.
HIIT is about how you do your cardio. Rather than choosing an aerobic activity that you maintain at a steady pace for the duration of your workout—say 30 minutes—you alternate fast periods in which you work all-out with slower recovery intervals.
This cycling of intensity gobbles up way more calories, both during the actual time you're exercising and for 24 hours afterward. That's important because the "afterburn"—called excess post-exercise oxygen consumption, or EPOC—is just as valuable in the overall equation of weight loss as the actual number of calories you burn during a given activity. Increasingly, studies have shown this type of workout trumps steady-state cardio in which you maintain a constant heart rate throughout the activity.
But you can't just jump right into this workout protocol, even if you're already doing some cardio. Since HIIT is so intense, you risk injury if you're not careful. You may also experience burnout or overtraining.
If you are looking to include HIIT cardio training, be mindful of these five keys so you can maximize your results while reducing your risk of injury.
1. Ease In Gradually
You want to have a baseline level of aerobic fitness before you start adding intervals. Anyone who has done at least a month of cardio work for at least 20 minutes three times per week has a minimum level of cardio fitness. At that point, you may gradually include a few intervals into your workout; over time. increase the frequency.
To start, you probably can't do a full HIIT session. Do your regular steady-state cardio workout and simply add 2-3 intervals of about 30 seconds each into the mix.
As you get more comfortable and your fitness conditioning improves, add more intervals until your session includes intervals from beginning—after warming up—to end.
You can do intervals over the entire course of your workout, but for a shorter time or lower intensity level. Spreading out the intervals does not constitute a full-blown HIIT workout, but it's a great way to build up your stamina, allow your body to adapt to this form of training, and practice changing speeds in your cardio.
As your conditioning improves, you'll be able to go for longer intervals and a higher intensity.
2. Choose An Exercise Mode You Enjoy
If you hate running, then running intervals may not be your best choice. If you dislike a particular mode of training, chances are you won't stick with it for long. Choose a HIIT mode you can enjoy, and one that fits the training protocol.
Choose a HIIT exercise in which:
You use the larger muscle groups, like your legs, so you can get your heart rate up demonstrably.
You're able to accelerate to top speed quickly, and decelerate just as fast.
You can also perform non-traditional exercise modes. You can perform 30-60 seconds of burpees and then walk for 60 seconds before going again. As long as you work hard and fast, you can mix all sorts of interval exercises. Get creative and see what you come up with!
3. Be Mindful Of Leg Workouts
Structure your HIIT sessions so they don't interfere with your leg workouts in the gym, and vice-versa. If you do a heavy leg session in the gym, don't expect to perform HIIT the next day—at least not to your full ability.
This overtraining diminishes your progress, and it'll also hamper your recuperation efforts.
Depending on how sore you are from your leg workouts, you may want to separate leg days from HIIT sessions by at least 24 hours or more. HIIT can deplete muscle glycogen—the stored form of carbohydrates in muscle which powers your workouts—so HIIT shouldn't be done 24 hours before your battle with the weights on leg day. Before and after leg day, steady-state cardio might still fit the bill.
For hard-core pre-contest bodybuilders, a HIIT session after a leg workout is a sure way to tap into body-fat stores, but that highly demanding training etiquette is reserved for advanced athletes.
4. Fuel Up Properly
In your efforts to burn body fat, it's easy to neglect to fuel up before a HIIT workout, but that's a mistake! This isn't some run-of-the-mill cardio workout where you can hit the gym on an empty stomach and expect results.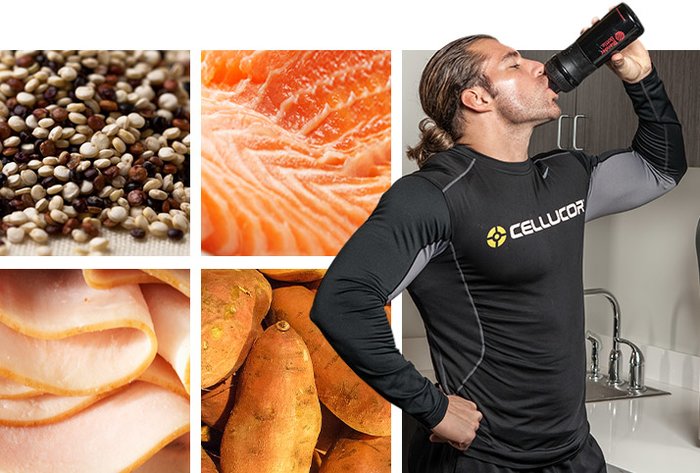 You need to treat your HIIT sessions the same way you'd treat a weightlifting workout. You wouldn't train chest without a good meal in you first, right? You know well that pre-workout nutrition is the key to optimal performance.
The closer you are to your training time, the more you want to opt for fast-digesting proteins and carbohydrates. This fuels your muscles and provides amino acids for rebuilding and energy. You likely won't need as many carbs as you do for weightlifting, especially if fat burning is your goal, but at least 10-20 grams can power you through this highly intense style of training.
Like your other pre-workout meals, keep fats at a minimum since they slow down digestion. Don't forget the role of pre-workout supplements like caffeine, beta-alanine, and BCAAs. Have a water bottle on hand to ensure you stay adequately hydrated.
5. Listen To Your Body
Don't push it if you have a HIIT day scheduled but your body is fatigued and feels like it's in super-slow motion. If you're that tired, you are in need of a rest day.
Perhaps you could follow an easier low-intensity steady-state workout for such days. Do not overdo it and you'll be able to come back stronger tomorrow.
Beginners should start with just one HIIT session per week, following a few short-duration high-intensity intervals.
As with resistance training, your body adapts to the stress of HIIT and you become more efficient; you can add more and longer intervals as you progress.
If you're also doing weights, be mindful of your recovery so you're not overtraining.
Sample HIIT Cardio Workouts
Add more high-intensity intervals.
Lengthen the time you do each high-intensity interval.
Lengthen your workout so that it includes more intervals. Intervals should be all-out intensity, but beginners don't have to push themselves quite that hard.
Beginner's 20-minute Workout
5 minutes Low
2 minutes  Medium
30 seconds Hight
2 minutes Low
30 seconds High
2 minutes Low
30 seconds High
2 minutes Low 
30 seconds High
30 seconds Low
2 minutes Medium
3 minutes Low
Intermediate's 25-minute Workout
Length Intensity
5 minutes  Low
30 seconds High
30 seconds Low
30 seconds High
30 seconds Low
30 seconds High
30 seconds Low
30 seconds High
30 seconds Low
30 seconds High
90 seconds Low
30 seconds High
30 seconds Low
30 seconds High
30 seconds Low
30 seconds High
30 seconds Low
30 seconds High
90 seconds Low
30 seconds High
30 seconds Low
30 seconds High
30 seconds Low
30 seconds High
90 seconds Low
30 seconds High
30 seconds Low
30 seconds High
210 seconds Low
HIIT is a challenging mode of cardio, but you'll reap the rewards of a leaner physique faster than with steady-state cardio. To see those results, you'll want to follow these five keys to do it right.