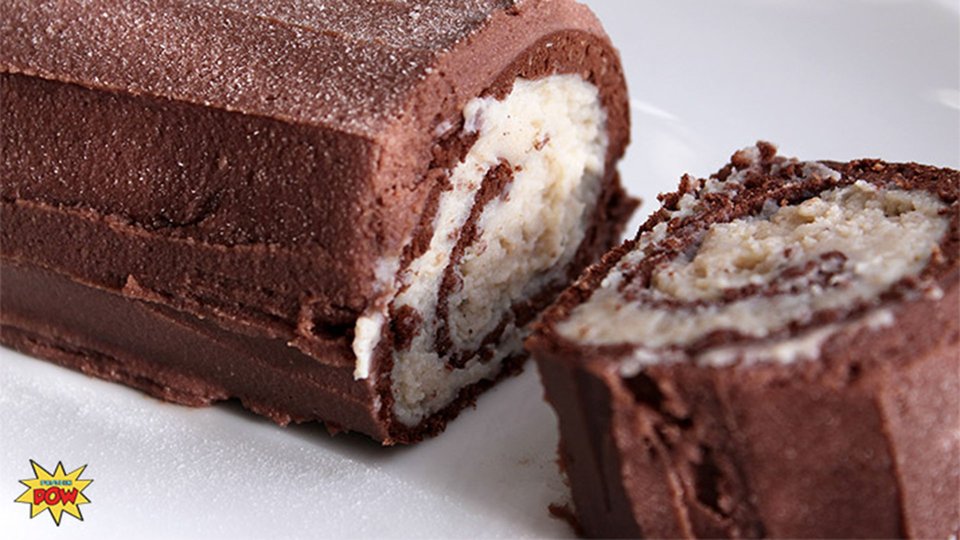 The yule log cake, also known as the bûche de Nöel or "log of Christmas," is one of those desserts that seldom ventures outside of the holiday season. While it's destined to be forever relegated to December and January—gracing bakeries with vanilla, chocolate, and buttercream filling—there's one version of the holiday log you won't find lining supermarket shelves: the protein yule log.
Ingredients
1 cup liquid egg whites
½ cup raw oats
¼ cup cocoa powder, unsweetened
¼ cup chocolate protein powder
2 tbsp fat-free cottage cheese
½ tsp baking powder
Directions
Blend all the cake ingredients until well-combined. Bake in a medium-sized square silicone pan at 320 degrees F (160 C) for around 12-18 minutes, or until an inserted knife comes out clean.
Allow the cake to cool before very carefully slicing it in half horizontally. Then make your filling and spread it on top of the cake.
Roll the cake and cover with frosting, using a large knife to spread the frosting onto the cake.
Note: Cottage cheese is optional but nice for added moisture.