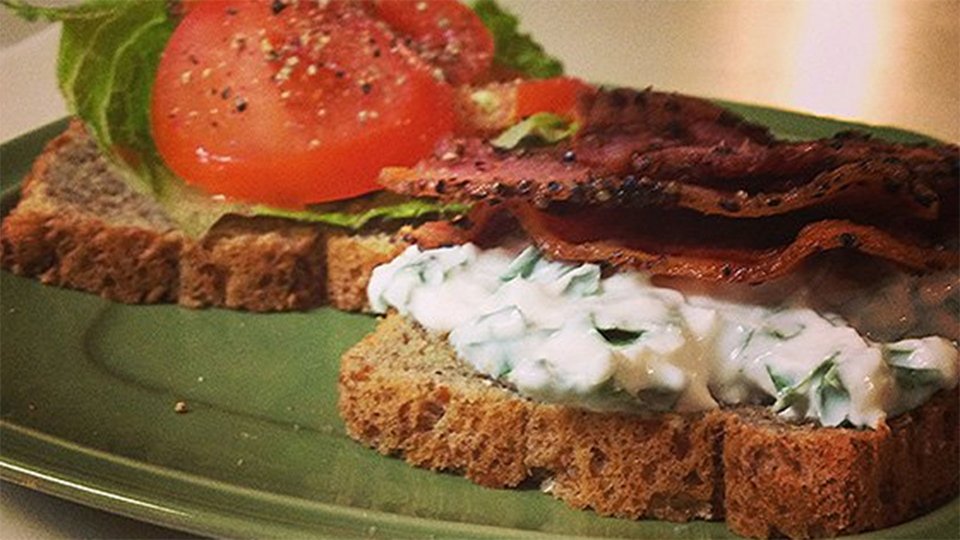 That veggie-and-ranch-dressing tray is a staple at almost every get-together. Sure the carrots and celery sticks are good, but what do you do about that calorie-laden ranch dressing? Swap it with this delicious yogurt spread, of course.
Ingredients
¼ cup nonfat plain Greek yogurt
2 tbsp fat-free mayonnaise
1 tbsp garlic, minced
2 tbsp fresh basil leaves, chopped
salt and pepper to taste
Directions
Mix the yogurt, mayo and garlic together until smooth.
Stir in the fresh basil and salt and pepper.
Serve with pieces of low-carb bread or with veggie sticks.